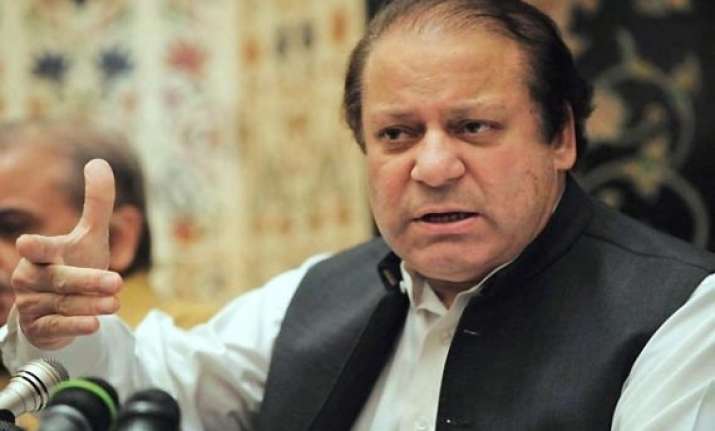 Islamabad: Amidst tensions sparked by ceasefire violations on the Line of Control, Prime Minister Nawaz Sharif today claimed that Indian politicians are engaged in "unwarranted Pakistan bashing".
Sharif, on a visit to London, said during a meeting with British Deputy Premier Nick Clegg: "We have made India-bashing a non-issue in Pakistan but unfortunately Indian politicians are still engaged in unwarranted Pakistan bashing."
Sincere efforts are being made by Pakistan to resolve all outstanding issues with India, he said.  
According to an official statement, Sharif also told Clegg that his government's dialogue with the outlawed Tehrik-e-Taliban Pakistan "has started". He said he "hoped and prayed the dialogue works within the constitutional framework of Pakistan".