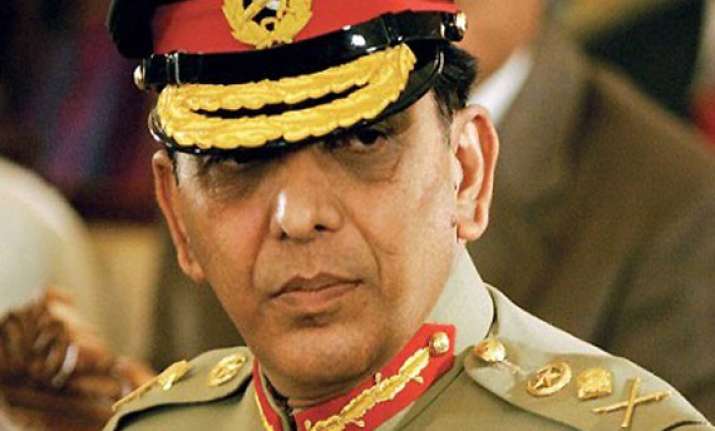 Islamabad: Pakistani army chief Gen Ashfaq Parvez Kayani on Friday criticised the Indian military leadership, saying their remarks about the Pakistani military and ISI's support to terrorism were "unfortunate, unfounded and provocative".
Pakistan was concerned about "continued violations of the Line of Control (LoC)", Kayani was quoted as saying in a statement issued by the military.
His remarks came against the backdrop of continuing tensions along the LoC in Jammu and Kashmir, including over an infiltration attempt in Keran sector by terrorists with the alleged backing of Pakistani troops.
Top Indian generals, including army chief Gen Bikram Singh, have accused the Pakistan Army of backing militants.
Singh said on October 8 that Indian forces had conducted a concerted search operation in Keran sector for 15 days after foiling a major infiltration attempt by terrorists backed by suspected Pakistan special forces.
"I am clear that no terror activity can take place along the LoC without Pakistan Army support," he said.
Reacting to these allegations, Kayani reiterated Pakistan's stance that incidents on the LoC should be investigated by the UN.
"Rather than hurling such baseless accusations, India would be well advised to respond positively to Pakistan's suggestion for holding joint or impartial investigation into the LoC incidents, preferably by the United Nations," he said.