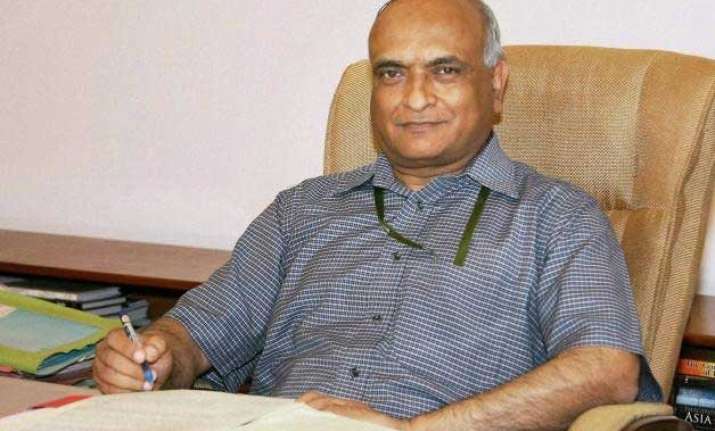 Beijing: Ahead of Prime Minister Narendra Modi's maiden visit to China next month, top defence officials of India and China are set to hold talks here this week in the backdrop of Beijing's call for linking each others' strategic projects in the Indian Ocean.
A high-power Indian military delegation headed by Defence Secretary R K Mathur will arrive here tomorrow to take part in the seventh Annual Defence Dialogue (ADD) aimed at improving military ties besides exchanging views on number of regional and global security issues of mutual concern.  The ADD will be formally held on April 10, officials here told PTI.
The talks, in which officials from Army, Navy and Air Force would take part, are taking place ahead of Modi's visit.  Modi is expected to visit China in the middle of next month during which he would hold talks with Chinese President Xi Jinping on critical issues like the boundary dispute as well as forging closer trade ties with Chinese investments.  
Both the countries have recently held border talks in New Delhi aimed at resolving the vexed issue. The meeting was attended by Special Representatives Ajit Doval and his Chinese counterpart Yang Jiechi.
The two sides have held 18 rounds of boundary talks to resolve the vexed border dispute.
While China says that the boundary dispute is confined 2000 kms, mainly Arunachal Pradesh in eastern sector which it claims as part of southern Tibet, India asserts that the dispute covered the western sector including the Aksai Chin occupied by China during the 1962 war.  
The two sides were also expected to talk about increasing concerns over incursions by Chinese troops along the Line of Actual Control which have taken place time and again raising concerns in India and review the implementation of Border Defence Cooperation Agreement reached two years ago to address aggressive patrolling by both sides along the disputed border.  
The ADD is the platform for wider talks between the two militaries on the security situation in South Asia, the Asia-Pacific and the Indian Ocean region and sharing of perspectives about the evolving regional security situation.  
Ahead of the talks, China has expressed its readiness to work with India to "identify meeting points" to link up its Maritime Silk Road plans with India's 'Mausam' project in a bid to address New Delhi's strategic concerns about Beijing's activities in the Indian Ocean and derive "common benefits".