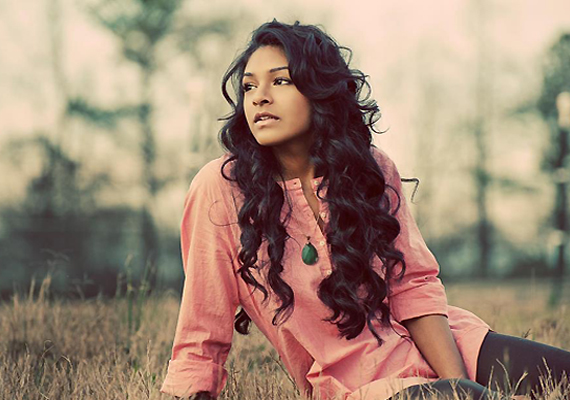 New York, Mar 30: Sharon Mathai, an 18-year old Indian-American, might just be the next big thing in America's music circuit as she has made it to the top 24 in NBC's reality show 'The Voice'.
Sharon, whose parents hail from Kerala, said it was not easy for her to convince them about letting her pursue her dream of making it in the music field.

Born into a family of doctors, Mathai's father is a psychiatrist and mother a nurse, she said her parents "laughed her off" when she told them  she has decided her calling in life will be music and will not make a career in the medical field.

She decided to break the tradition and forge her own path. "They were upset, they said what would I do with my life in music and could end up homeless," Mathai says in a video posted on the NBC show's website.

She said she had made up her mind to follow her dreams and "had to swim against that cultural current." "I could not live a life of regrets, what ifs. I had to try," she said adding that her parents are on board now and support her.

"They trust me and want me to be responsible for my life," she said. Mathai says she is a self-proclaimed brainiac and science expert who loves to shop.

She is an adventurous, skydiving-enthusiast from Georgia and is keen "to show her family and the world her musical talent."

Mathai said she is keen to travel to the Andaman Islands, in India. A big fan of Amy Winehouse's music, Mathai loves to sing pop songs.

The Voice is an American reality talent show, which consists of a blind audition, battle phase, live performance shows and is judged by popular actress and music artist Christina Aguilera and Blake Shelton.

Four judges/coaches choose teams of contestants through a blind audition process in which the judge does not see the participants but selects him only on the basis of his voice.

Mathai sang "Rumour Has It" by Adele for her blind audition in Season 2 of the contest that starts airing live April 2. In the Voice, she is part of American singer-songwriter and musician Adam Levine's team.

Mathai had also tried to get a part in the hit YC series 'The Glee Project'.