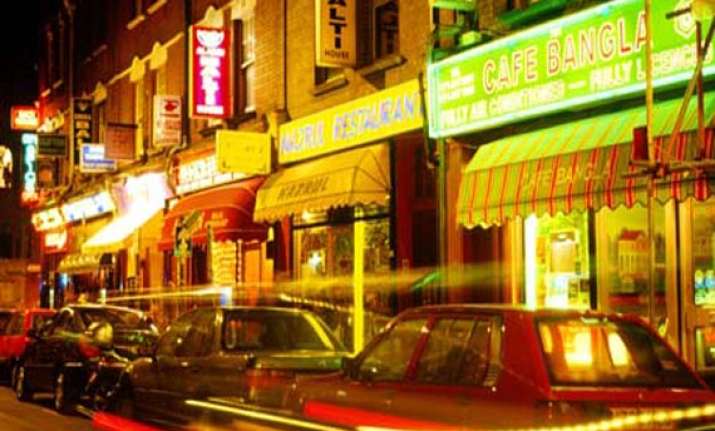 Singapore, Jun 29 : An Indian-Israeli chef plans to open two new outlets in Singapore and Macau next month, aimed at popularising halal vegetarian Middle Eastern dishes with a twist of Mediterranean touch.
"We will be opening one outlet each in Singapore and Macau in the second week of July to serve our range of halal vegetarian Middle Eastern dishes with a twist of Mediterranean touch," chef and restaurateur Reena Pushkarna told PTI.
The Pushkarna family has 1-1/2 year old bistro, Pita Pan, at Singapore's Marina Bay Sands casino resort, the first expansion from the flourishing 'Tandoori' chain of restaurants in Israel.
Pushkarna first tried her hand at a vegetarian restaurant 'Ichikidana' in Tel Aviv in 1983, but followed up with non-veg, which is much preferred by the Israelis.
"There is a good demand for vegetarian and halal dishes at Pita Pan in Singapore, hence the expansion with the opening of the second outlet in Singapore and the first in Macau," said Pushkarna, of Punjabi-Israeli decent.
The family is looking cautiously at further expanding their bistro-type outlets in the coming years but was not open to franchises despite a growing number of calls to do so, she says.
"We had a number of calls for franchising the business but we want to grow our business gradually," she said.
Her son Kunal Pushkarna, a graduate from a culinary school in Switzerland, was preparing to open the second bistro at Marina Square office, hotel and shopping complex here, and at the Venetian, a casino-based hotel complex in Macau.
"Our philosophy is to keep the food affordable and serve authentic food," he said, adding all herbs and ingredients are sourced from the Middle East.
"The olives are brought from Syria, olive oil from Israel and herbs from Jordan," said Pushkarna, who remains an Indian but is popularly known as Israel's curry queen.