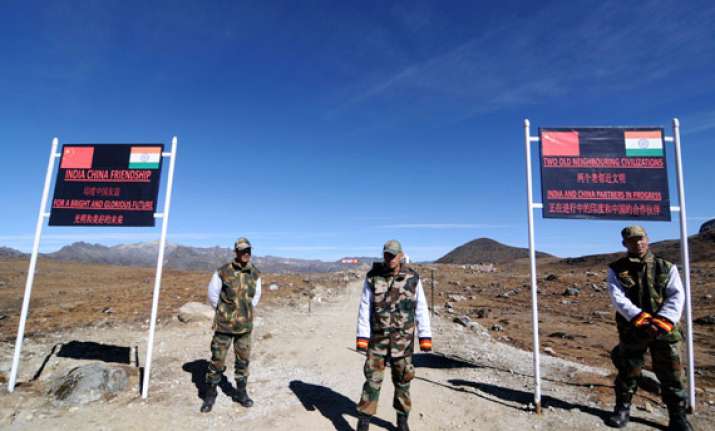 Beijing: India and China today held talks over border management and addressing differences arising out of patrolling along the Line of Actual Control (LAC), amid reports of incursions by Chinese troops into Ladakh region.
The officials of the two countries held the meeting here under 'Working Mechanism for Consultation and Coordination on India-China Border', which focuses on ground communications and addressing differences arising out of the patrolling along the LAC.
The Indian side was headed by Joint Secretary of the Ministry of External Affairs, Pradeep Kumar Rawat.
The talks were held in the backdrop of recent reports of incursions by People's Liberation Army (PLA) troops into Ladakh region. The Indian Army had denied the reports.
Last year, Indian and Chinese troops were involved in a 21-day stand-off in the Ladakh region after the PLA had pitched five tents in the area and claimed that it was a part of their territory. The stand-off ended after four flag meetings between the two sides.
Both sides are currently working on operationalising the Border Defence Cooperation Agreement (BDCA) signed last year to improve relations between the two militaries at the borders.
India asserts that the border dispute covered nearly 4,057-km long Line of Actual Control, while China claims that it confined to about 2,000 km to the area of Arunachal Pradesh, which it refers as Southern Tibet.