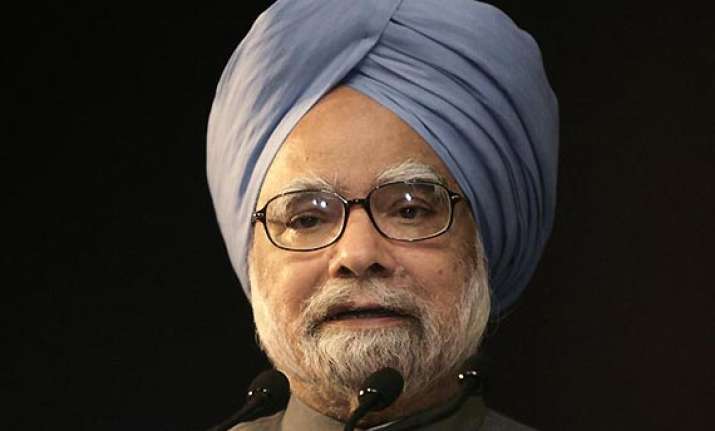 New Delhi: India today announced an aid of Rs 5,000 crore, including a special package of Rs 500 crore, for Bhutan as part of commitment to its continued socio-economic development, a move that assumes significance against the backdrop of unease in the bilateral ties recently.
The decision was announced after talks between Prime Minister Manmohan Singh and his Bhutanese counterpart Tshering Tobgay, who is here on his first visit after being elected last month.
"Government of India reiterated its commitment to Bhutan's socio-economic development. The two countries agreed to work together to further strengthen bilateral relations," a joint statement said after the wide-ranging talks.  It said the two sides agreed upon India's Assistance Package for Bhutan's 11th Five-Year Plan for the period July 1, 2013 to June 30, 2018.
"At Bhutan's request, India will contribute Rs 4500 crore towards Bhutan's 11th Plan, as well as Rs 500 crore towards an Economic Stimulus Package," the statement said.  Broad parameters of the package will be discussed by the officials, External Affairs Minister Salman Khurshid said.  
India also reiterated its commitment to install additional 10,000 MW of power generating capacity in Bhutan as the two sides expressed satisfaction at the progress in three ongoing projects.
"India expressed its satisfaction at being a privileged partner of Bhutan in its socio-economic development, and reassured the Bhutanese Prime Minister of its commitment to capacity building in Bhutan," the statement said.  
Tobgay thanked India for the support extended for Bhutan's development and expressed keenness to strengthen ties.  This assumes significance in view of unease in the ties recently after India decided to cut fuel subsidies to Bhutan, only to reverse the position later.