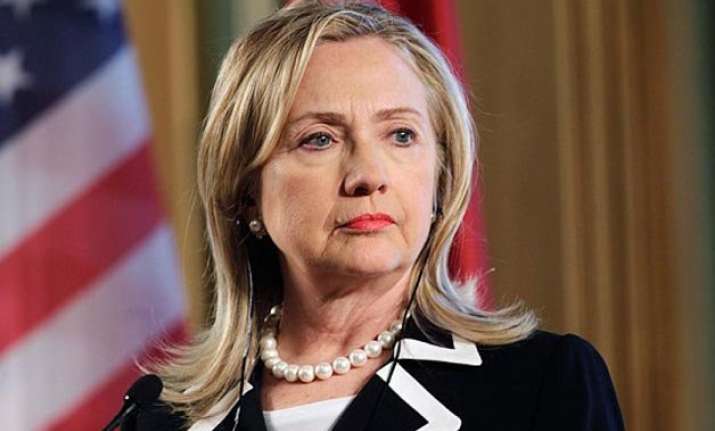 Washington: America 's young voters, who played a key role in propelling Barack Obama into presidency, favour Hillary Clinton as the Democratic nominee, but there no front-runner among prospective Republican candidates, according to a new poll.
Overall, a solid majority of 18 to 29- year-olds also prefer a Democrat (55 percent) winning the 2016 campaign for president over a Republican (40 percent), according to the poll by Harvard's Institute of Politics .
This view is stronger among young African-Americans (87 percent: Democrat; 8 percent: Republican) and young Hispanics (68 percent: Democrat; 27 percent: Republican).
A majority of young whites, however, prefer Republican White House control after 2016 (53 percent: Republican; 41 percent: Democrat).
In a hypothetical Democratic presidential primary, the former Secretary of State is in command of with 47 percent with senator Elizabeth Warren garnering eleven percent, followed by Vice President Joe Biden (8 percent).
Trailing far behind are former Maryland governor Martin O'Malley (3 percent), former senator Jim Webb (2 percent), and Vermont Senator Bernie Sanders (1 percent), who announced Wednesday he will run for president as a Democrat.
Among prospective Republican candidates in a still-emerging presidential primary race, the poll finds no front-runner with no candidate capturing more than ten percent.
In a hypothetical Republican match-up, author Ben Carson captured ten percent, closely followed by Rand Paul (8 percent), Jeb Bush (7 percent), Mike Huckabee (7 percent), Scott Walker (5 percent), Sarah Palin (5 percent) and Ted Cruz (5 percent)
Louisiana 's Indian-American governor Bobby Jindal, who is also eyeing a White House run was favoured by a measly 1 percent.
The poll also shows America 's 18- to 29- year-olds are split (49 percent-49 percent) over confidence in the US judicial system's ability to "fairly judge people without bias for race and ethnicity."
The Harvard poll also saw an increase in Obama's approval ratings across the board, especially among Hispanics.
Among 18 to 29- year-olds, Obama's job performance has improved seven percentage points over the past six months (50 percent: Mar 2015; 43 percent: Oct 2014).
The president's job approval also increased across all major subgroups, including among young Hispanics - rising sixteen percentage points over the same time period (65 percent: Mar 2015; 49 percent: Oct 2014).