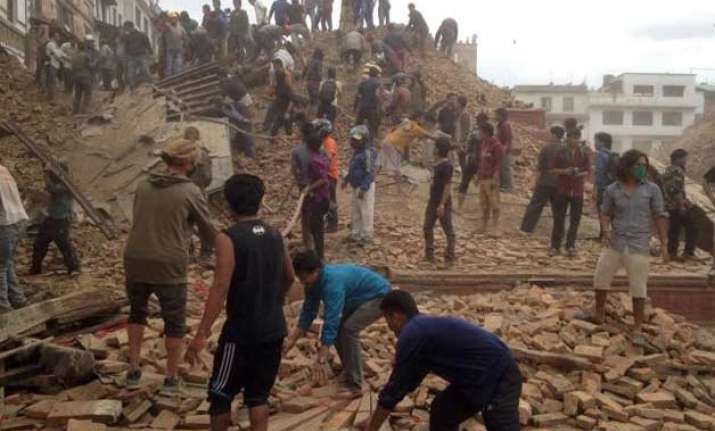 A section of Pakistan media is busy connecting Nepal Earthquake with Hindu religious practices and ethos, while the global media is busy covering survivor's story.  
It is worth a mention that Nepal used to be a Hindu nation few years back, but now is a secular state. On 18 May 2006, the Nepal House of Representatives unanimously declared Nepal a secular state, ending its time-honoured official status as a Hindu Kingdom. Hinduism is practiced by about 81.3% of Nepal's population, the highest percentage of any country.
The Himalayan nation was hit by an Earthquake on 25 April, killing at least 6,300 people and injuring more than twice the number. 
Express Pakistan ran a video story with a headline - Thousands of animals killed by people of Nepal before earthquake
The news portal which says " we are expressing Pakistan to the world" is pointing towards Nepal's Gadhimai festival, a sacrificial ritual that is held every 5 years at the Gadhimai Temple of Bariyarpur, about 100 miles south of the capital Kathmandu in southern Nepal, near the Indo-Nepal border.
The festival involves slaughtering of  animals on large scale, mostly water buffaloes, – with the goal of pleasing Gadhimai, the goddess of power. The last such festival happened six months back on 28 November 2014.
Another Pakistan media organisation has tried to directly hit on Hindu sentiments.  
Zem TV posted a video with a headline - An Eyeopener for Disbelievers Temples Destroyed in Seconds Nepal Earthquake 2015.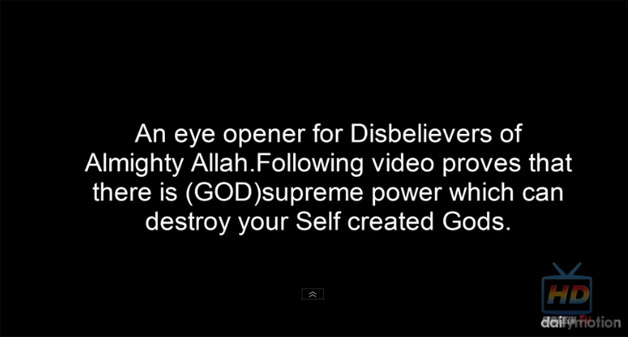 The headline refers "Non-Muslims" as disbelievers. The video was taken by a tourist capturing temples when the earthquake hit the Himalayan kingdom. The video captured fall of a temple.
Interestingly, the viewers are not appreciating the story carried by these media organisations.  
"plain stupid... mosques get burnt and destory and bombed as well. Open you freaking mind God is of all not only for Muslims...! we should not be happy on others loss!  reads one of the comment on the video.