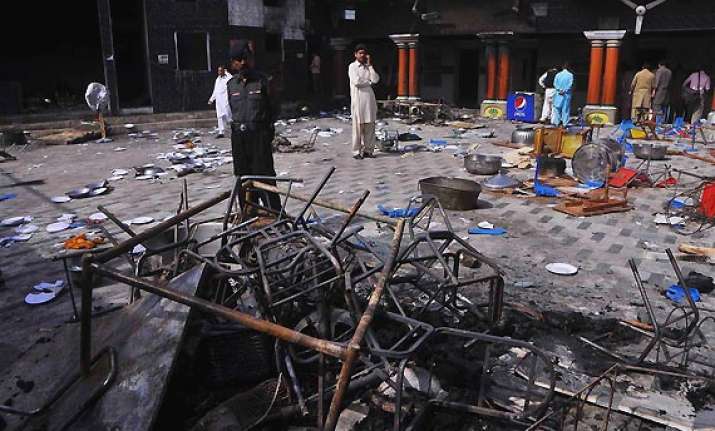 Karachi: A Hindu temple has been desecrated and set on fire by three unidentified miscreants in Pakistan's southern Sindh province, two weeks ahead of an annual fair at the temple.
The caretaker of the temple of Hindu deity, Hanuman, in Latifabad told police that three men came on Friday to offer prayers.
"But after offering prayers they first broke a statue of Hanuman and then sprayed kerosine oil and set it on fire," said a police official.
Darshan, the interim caretaker of the temple, said the attackers ran away when he called for help.
The miscreants had covered their faces, thus could not be identified, he added.
The attack came weeks ahead of April 14 fair organized at the temple every year.
Around 500-600 scheduled caste Hindu families inhabit the locality the temple is situated. They staged protests at several places in the city.
The initial investigations suggest the attack is not related to any communal strife. The local DSP and SHO have been suspended and an FIR has been lodged against three unidentified attackers, said DIG Sanaullah Abbassi.
On March 15, a frenzied mob had set on fire a temple and a dharamshala in Larkana over alleged desecration of a holy book, prompting authorities to impose a curfew in the area.