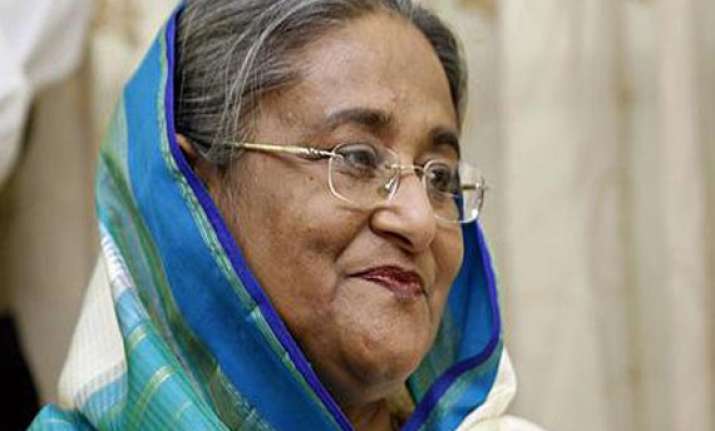 Dhaka, May 19: The family members of Bangladesh Prime Minister Sheikh Hasina and members of the ruling party have been accused by the opposition of corruption in the controversial Padma bridge project, a charged denied by the premier as concocted.
Opposition Bangladesh Nationalist Party (BNP) has alleged that the premier's family the ruling Awami League members were involved in corruption in the Padma bridge project for which the World Bank last year had scrapped a USD 1.2 billion loan deal over an alleged "corruption plot". 
However, Hasina denied charges saying, "All concocted ...completely false," she told the Canadian CBC TV.  "The World Bank itself said that there has been no corruption, only conspiracy of corruption," she said.     
Asked about the evidence found by the Anti-Corruption Commission (ACC), the Premier said that it was not "substantial evidence".
Hasina's comments came in response to charges levelled by her rival Khaleda Zia, whose sons are being tried on corruption charges.
Bangladesh in February this year withdrew requests for a USD 1.2 billion World Bank (WB) loan for the mega bridge project, months after the global lending agency suspended the credit deal over the graft controversy. 
The government said it would seek alternative financing arrangement for starting construction of the bridge within Awami League's current tenure was set to be expired by January 2014.
The government decision came after the World Bank insisted fulfillment of conditions it laid out earlier to resume the suspended credit deal for financing the Padma bridge project to link the riverine Bangladesh's comparatively isolated southwestern region with rest of the country.  On June 29, 2012, the WB announced the cancellation of a USD 1.2 billion credit for the Padma Multipurpose bridge project.
Hasisn also rejected claims that the then communications minister Syed Abul Hossain acted as the 'fund collector' for the Awami League.
"He (Hossain) was in no such position in the party. If anyone says so, it is wrong, completely wrong," she said.