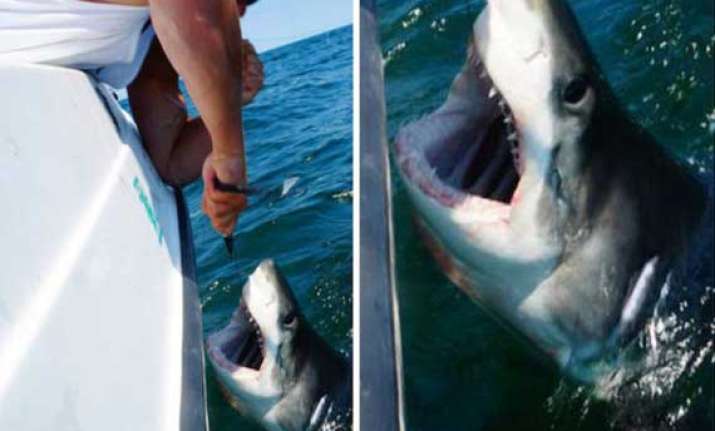 New Delhi: This weekend some fishermen off the coast of Rockaway caught an 80-pound baby great white shark, according to a report from DNAInfo New York.
Steve Fernandez, a 29-year-old Queens native, told the website they were about a mile off the shore in Rockaway Beach when they hooked the shark.
"I've seen them off shore, never really this close," he told DNAInfo. "There's no magical fence that keeps them off the beach. They swim wherever they want to go."
Fernandez and his crew tagged and released the baby great white, per National Oceanic and Atmospheric Administration "catch and release" regulations.
The tag includes useful information — like where the shark was caught and its condition — for researchers and other fisherman.
In New Jersey, lifeguards spotted a shark just off the coast swimming south towards Long Branch last Sunday.
This past weekend, a group of fisherman were able to capture video of a shark chomping on a bag full of chum hanging from their 35-foot vessel off the coast of Cape May County