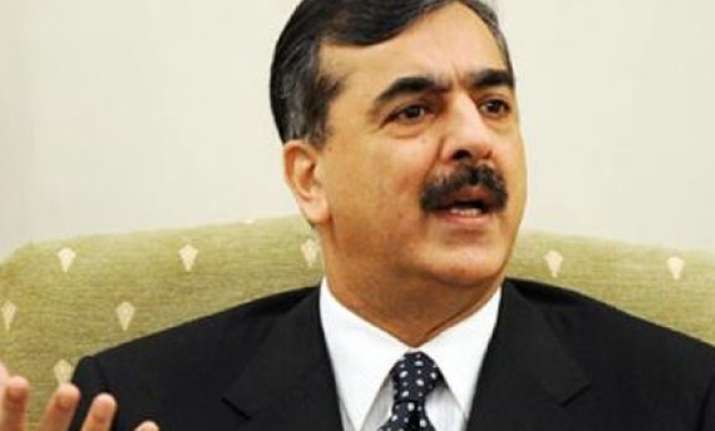 Islamabad, Nov 28: Prime minister Yousaf Raza Gilani skipped a reception celebrating his son's marriage in his hometown of Multan as he had to rush here to chair an emergency meeting to formulate Pakistan's response to a cross-border Nato air strike that killed at least 24 soldiers.
 
Gilani left the 'walima' or reception of his son Ali Musa Gilani at Multan to chair a meeting of the defence committee of the cabinet.
 
The meeting decided to close all Nato supply routes and to ask the US to vacate within 15 days the Shamsi airbase in Balochistan, which is believed to be a secret base for CIA to carry out drone strikes on militants based in Pakistan.
 
Gilani had been on a three-day visit to Multan.