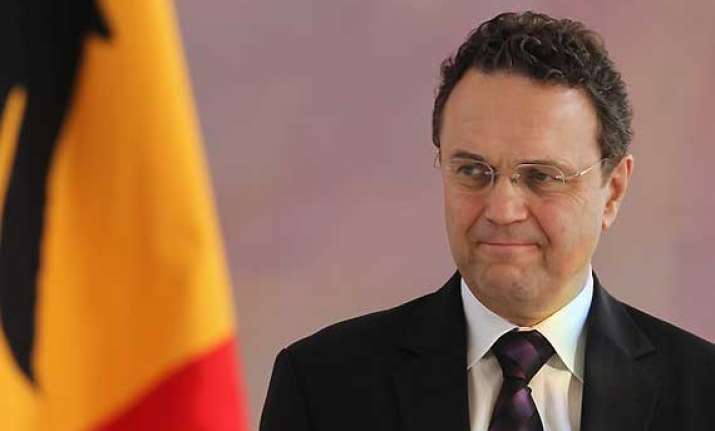 Berlin: Chancellor Angela Merkel-led new German government has been jolted by its first political crisis after a minister resigned over claims he leaked confidential information about an international child pornography probe involving an Indian-origin ex-MP.  
Germany's Minister for Food and Agriculture Hans-Peter Friedrich stepped down yesterday afternoon, taking responsibility for leaking intelligence information about an impending investigation against Social Democrat (SPD) parliamentarian Sebastian Edathy last October, when he was in charge of the interior ministry.
Friedrich has been facing allegations of betraying state secrets after the SPD revealed on Thursday that its top leadership was informed by the minister about information showing Edathy's link to a globally-operating child pornography syndicate and plans to take up an investigation against him on suspicion of possessing such material.  
Edathy was the SPD's highly-respected home affairs spokesman at that time and he was considered to be a choice of the party to take up a top job in the new coalition government it was trying to build together with Chancellor Merkel's Christian Democrats (CDU).
Two months earlier, a parliamentary inquiry committee headed by Edathy completed its investigations into the failure of security authorities to prevent a string of nine racially-motivated murders between 2000 and 2007 and presented its report to parliament.