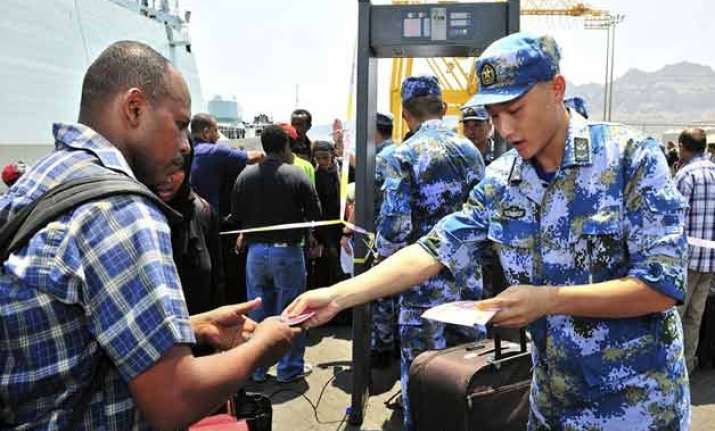 Colombo: Twenty-nine Sri Lankans have returned back from the strife-torn country of Yemen, an official said.
The people arrived at Colombo's Bandaranaike International Airport on Wednesday night, Xinhua reported.
Deputy Foreign Minister Ajith Perera termed the return of the citizens a "major victory for the government".
"The safe return of these nationals is also a major victory for the government as they have returned back just days after war broke out in Yemen," Perera said.

"Still many citizens from other nations remain trapped in Yemen and it is a victory that we are able to get our citizens out so quickly," he added.

The remaining 17 Sri Lankans who have been evacuated to Djibouti from Yemen are expected to return back to the island nation on Friday, completing the government's evacuation efforts.