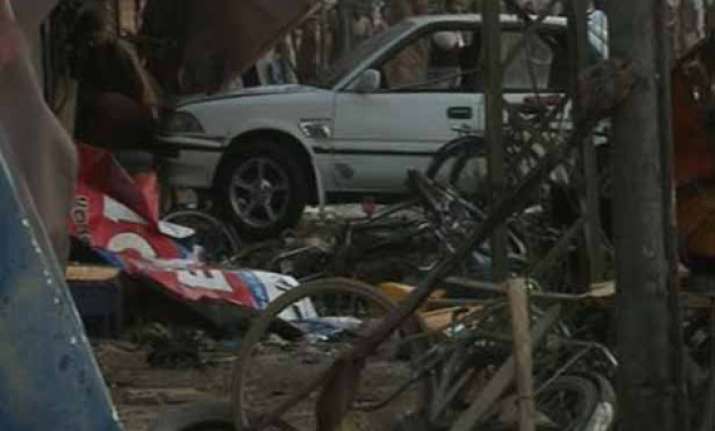 Islamabad : At least four people were killed and 14 others wounded when a bomb blast followed by a gas cylinder explosion hit Pakistan's Quetta city Wednesday, police said.
The first blast took place at 5.10 p.m. when a bomb exploded at the auto parts market in the Double Road area of Quetta, capital of Balochistan province, Xinhua reported quoting police officer Arif Nawaz Khan as saying.
Police and rescue teams rushed to the site and shifted the bodies and the injured to hospital.
However, the impact of the first blast triggered the explosion of a gas cylinder of a vehicle parked nearby and injured a couple of rescuers, officials said.