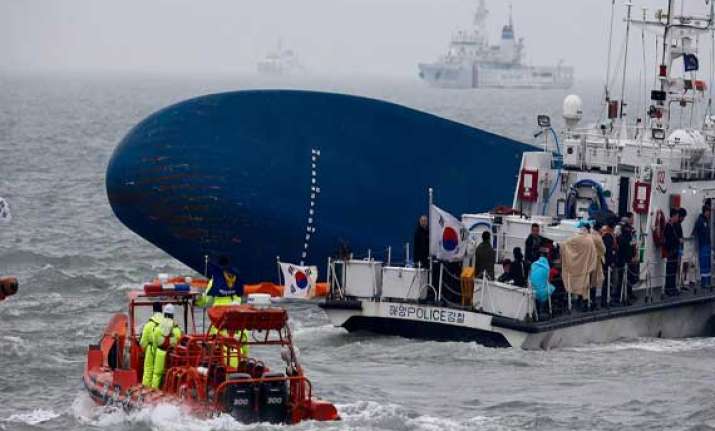 New Delhi: A video has been discovered of South Korean Ferry disaster. Video was shot just before when the ferry was sinking.
Students can be seen in the video rushing all over to save themselves.
A mobile phone video taken by a 17-year-old boy has revealed a heartbreaking look at the final moments of some of the 325 high school students aboard the South Korean passenger ferry that sank on 16 April, leaving more than 300 people dead or missing.
In the video, the students are seen huddled below deck, wondering if they'll make the news and discussing what they should do.
The fear in the cabin quickly builds as the listing becomes worse.
Some say they feel dizzy and sick.