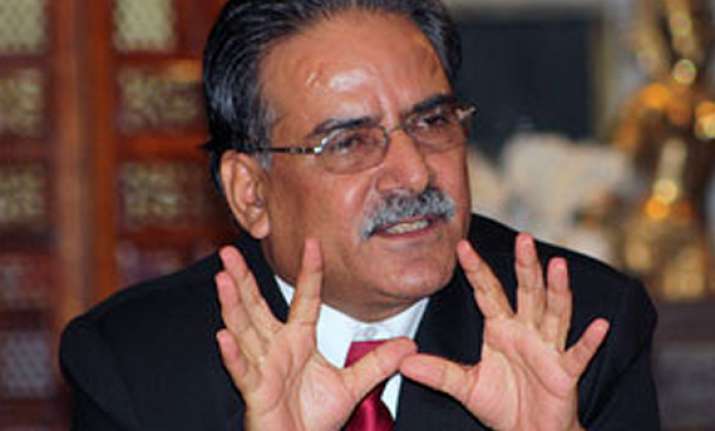 Kathmandu, Jun 15: Nepal Maoist chief Prachanda, who has been slammed by party dissidents for abandoning "communist ideals", tried to reach out to the rebels today, expressing readiness to discuss the issues of contention.  
Prachanda appealed to the disgruntled faction led by Vice President Mohan Vaidya 'Kiran' to work for party unity and try to resolve the differences.
"We can always discuss our differences within the party," said the Maoist supremo, in an attempt to bridge the void that has been increasing between the moderate Prachanda-led faction and the more radical group led by Vaidya.  
Earlier this month, the dissident faction led by Vaidya and general secretary Ram Bahadur Thapa demanded the resignation of Prachanda, accusing him and Prime Minister Baburam Bhattarai of going astray from "communist ideals".  The Maoist Central Committee members loyal to Vaidya even held a meeting and discussed the proposal to form a new party to preserve the "communist ideals".
The schism has widened between the two groups as the dissident faction has been alleging that the Prachanda-Bhattarai duo were deviating from the party line and toeing to
the status-quo forces.
Vaidya has also blamed Bhattarai for the failure to draft the Constitution within the May 27 deadline and joined a chorus with the opposition seeking the formation of a national consensus government.
Meanwhile, Bhattarai today apologised to the people for his government's failure to promulgate the constitution within the Constituent Assembly's term that expired on May 27.