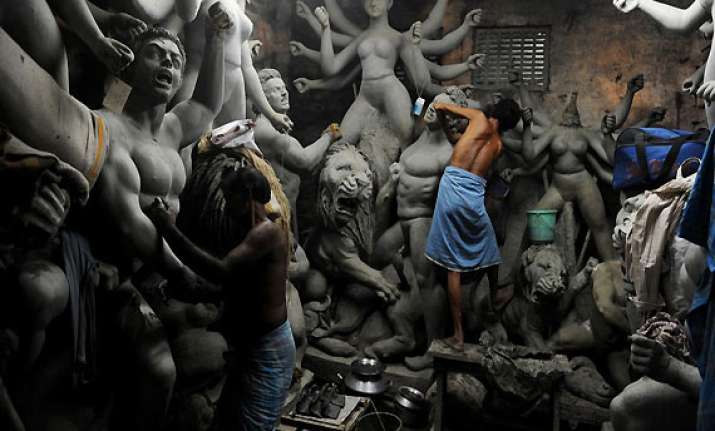 Dhaka: Eight newly made idols of Hindu gods and goddesses were vandalised in northern Bangladesh today, prompting police to launch an investigation.
Police said unidentified persons broke into the Sarbojanin puja 'mandap' at Chandrakala village in Natore district early this morning and disfigured the idols of Durga, Lakshmi, Ganesh and Kartik.
The incident occurred as the Hindu minority was gearing up to celebrate its biggest festival - Durga Puja - next week.
Today is being observed by the community as Mahalaya, the auspicious occasion that heralds the advent of Durga Puja.