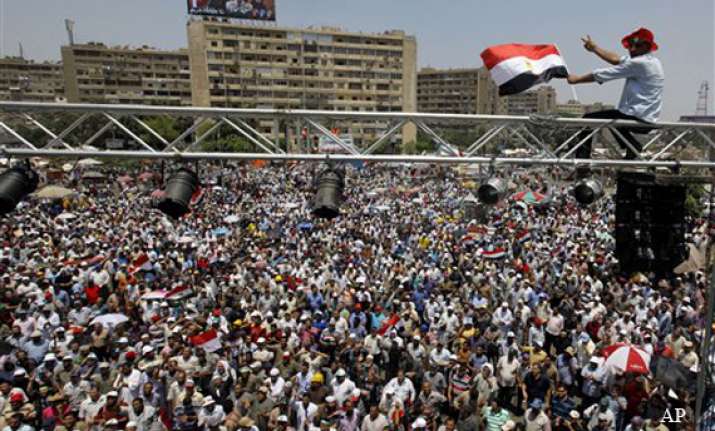 Cairo, Jun 29: The youth group leading the campaign against Egypt's president says it has collected the signatures of 22 million Egyptians who want to remove the Islamist leader.
Mahmoud Badr, a leader of the Tamarod, or rebel, movement said Saturday that 22,134,460 Egyptians have signed the petition demanding President Mohammed Morsi's ouster.
Badr did not say whether there had been an independent audit of the signatures.
Morsi's supporters have long questioned the authenticity of the collected signatures.
The announcement came on the eve of massive protests planned by Tamarod, which started off the campaign saying it wanted to collect more signatures than the some 13 million votes Morsi won in his narrow 2012 victory in the presidential election.