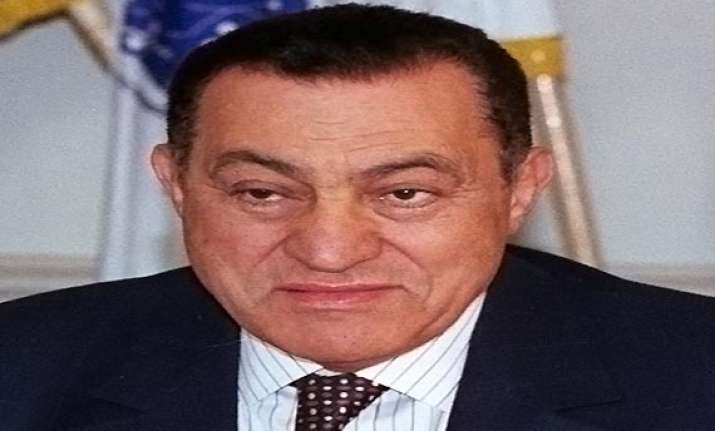 Cairo: An Egyptian court ordered Monday the release of former president Hosni Mubarak over charges of looting funds allocated for maintaining the presidential palaces.
In its first session of hearing, the Cairo criminal court also decided to jail Mubarak's two sons, Alaa and Gamal, pending investigations in the same case, reported Xinhua citing state-run Ahram website.
The court ordered the documents of the case to be returned to the prosecution for indicting other four suspects.
Mubarak and his two sons didn't appear in the court for security reasons.
Mubarak still faces a retrial on charges of involvement in the killing of protesters during the 2011 unrest, which toppled his government.
Last week, an Egyptian court postponed the retrial of the former president over charges of the death of protesters to Aug 25 amid ongoing riots between Islamists and security forces after the ouster of his successor Mohamed Morsi.