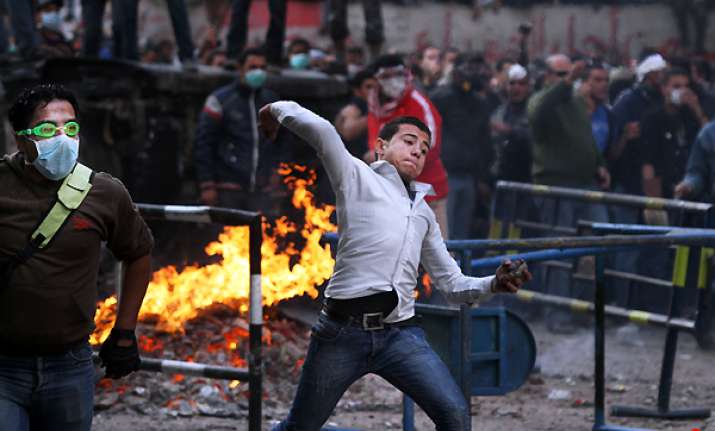 Cairo, Nov 22: Egypt's cabinet said on Monday it had resigned, as clashes raged for a third day in Cairo's Tahrir Square, pitting police and soldiers against protesters demanding democratic change.

"The government of Prime Minister Essam Sharaf has handed its resignation to the (ruling) Supreme Council of the Armed Forces," cabinet spokesman Mohammed Hegazy said in a statement carried by the official MENA news agency.

"Owing to the difficult circumstances the country is going through, the government will continue working" until the resignation is accepted, he said.

The government expressed "deep regret over the painful events, and based on this it handed its resignation (on Sunday) to the Supreme Council of the Armed Forces" (SCAF).

Sharaf's resignation, if accepted, threatens to derail parliamentary elections scheduled for November 28 -- the first polls since the ouster of Hosni Mubarak in February.

Sharaf was appointed in March to massive nationwide support, but the same protesters who carried him on their shoulders in Tahrir Square to celebrate his nomination gradually turned into his fiercest critics, slamming his weakness in the face of the SCAF.

He ignored numerous calls for his resignation in recent months, saying while his resignation would turn him into "a national hero," he would stick to the job in order to fulfill the goals of the revolution.

But 10 months after Mubarak's ouster, protesters have vehemently denounced Sharaf's government and the ruling military council, which they accuse of trying to maintain a grip on power.