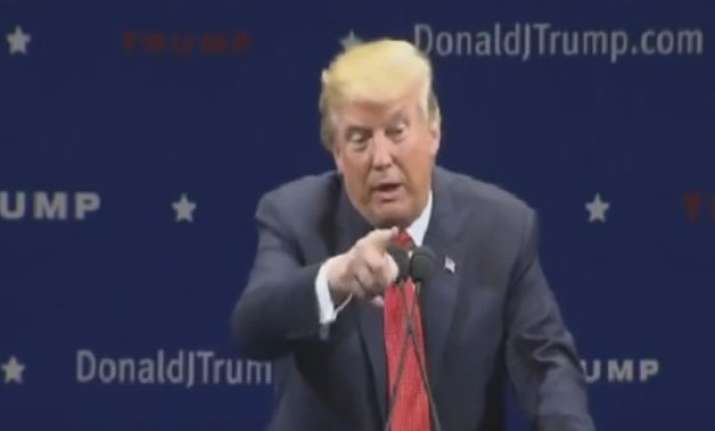 Washington: Republican Presidential Frontrunner Donald Trump, who was addressing a large crowd in Vermont's Burlington city, was interrupted by a series of protestors who raised their voices against him.
Asserting his power,Trump told the security personnel to remove the disruptive audience members so that he could continue with his remarks.
But that wasn't enough for the Real estate tycoon.
In his bid to play to the gallery the billionaire impulsively ordered security men to seize the coats of the protestors in addition to kicking them out
"Get him outta there! Don't give him his coat," he said on one occasion. "Keep his coat. Confiscate his coat. You know it's about 10 degrees below zero outside. No, you can keep his coat. Tell him we'll send it to him in a couple of weeks." He said.
In the present campaign, voters are deciding whether various candidates can be trusted with the extraordinary power that is vested in the president of the United States.
Trump has hogged limelight for a series of controversial remarks against Muslims and his rivals.
Trump called in an advert for a temporary ban of Muslims from the US due to recent Islamic extremist activity, and has also demanded that the Mexicans pay for a wall to block Muslims from the country.