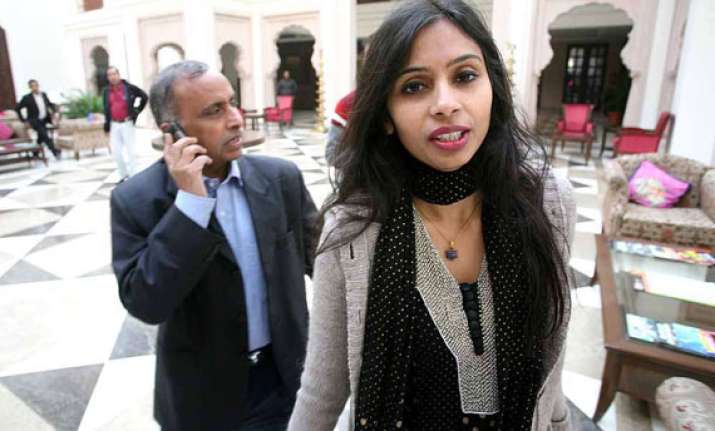 New York: Indian diplomat Devyani Khobragade has sought dismissal of the visa fraud case against her on the ground that the indictment was filed in a court here a day after the US accorded her full diplomatic immunity and the country did not have criminal jurisdiction over her.
Khobragade's lawyer Daniel Arshack submitted her reply, in a federal court here, to Manhattan federal prosecutor Preet Bharara's memorandum that had opposed her motion to dismiss the indictment.
Khobragade was present in the US at the time the indictment was returned and "the State Department's recognition of her diplomatic position with the Permanent Mission of India to the United Nations conferred diplomatic immunity upon her requiring that the entire 'proceeding or action' be dismissed," Arshack said in his 17-page motion filed late yesterday.
"The instant indictment was returned and filed with the Court prior to Khobragade's departure (from the US) when she was still recognised as a diplomat and still imbued with diplomatic immunity...The prosecution could not then and cannot now proceed further on that invalid instrument," Arshack said.
He, however, acknowledged that the prosecution is not prevented from prosecuting Khobragade in future but insisted that the current case against her be dismissed since she had diplomatic immunity when the indictment was filed.
Arshack's motion comes a week after Bharara submitted a US State Department declaration that Khobragade did not enjoy immunity from arrest or detention at the time of her arrest and she does not presently enjoy immunity from prosecution for the crimes charged in the indictment.
Arshack said the indictment must be dismissed because the immunity bestowed upon Khobragade "applied retroactively".
The court could now order to hear arguments on the motions.