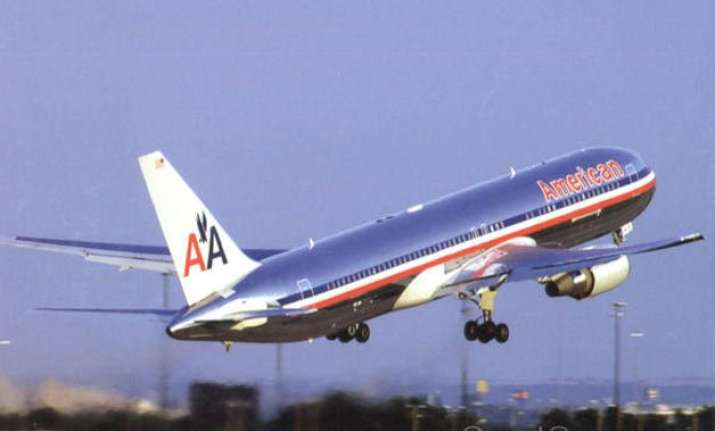 New York: A Sikh man and three of his friends from Brooklyn were allegedly deplaned from an American Airlines flight because their appearance made the captain uneasy. The four have now filed a $9 million lawsuit accusing the airline of discrimination.
According to the lawsuit, the airline 'disgracefully engaged in discrimination' after staff removed the friends from flight 44718 from Toronto to New York last month 'based upon their perceived race, color, ethnicity.'
Shan Anand, the Sikh man, and three of his long-time friends from Brooklyn, had just boarded the plane home after a trip to Canada to celebrate a friend's birthday, when a flight attendant told one of the group to get off the plane, the lawsuit claims.
Anand's other friends included Faimul Alam, another Bangladeshi Muslim and an Arab Muslim and have only been identified by their initials M.K and W.H.
According to reports, Anand and his friend Faimul Alam switched seats with strangers after boarding, so they could sit next to WH and MK.
According to the lawsuit, a flight attendant soon asked WH to get off the plane. "I thought it was an evacuation or something, so I didn't think nothing of it," the passenger identified as W.H told NY Daily News,
"But then she told me to take my bags and when I went back into the plane I saw I was the only one standing,' he said.
The cabin crew then told his friend, M.K., 29, who was sat next to W.H., 23, in business class that he too had to leave the aircraft, the lawsuit claims.
When they asked the flight crew why they were being removed, the flight attendant told them to exit "peacefully" and "demanded" they return to the gate and await further directions, the lawsuit said.
It was only after the plane took off that an airline agent told the men "they could not board because the crew members, and specifically the captain, felt uneasy and uncomfortable with their presence on the flight and as such, refused to fly unless they were removed from the flight," the report said.