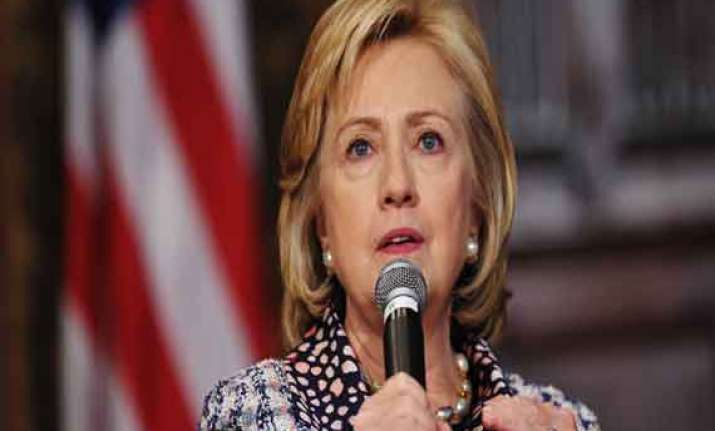 Washington: Former Secretary of State Hillary Clinton is offering in her new book a detailed account of the deadly attack on the US consulate in Libya's Benghazi, warning congressional Republicans against repeated exploitation of the tragedy.
The Sep 11, 2012 attack, in which Ambassador Christopher Stevens and three other Americans were killed, is still haunting the Obama administration, as the House has formed a select committee to look into it.
"Those who exploit this tragedy over and over as a political tool minimize the sacrifice of those who served our country," Clinton writes in a chapter titled "Benghazi: Under Attack" in her book "Hard Choices" to be released June 10. The chapter was published online Friday by the Politico newspaper.
The Obama administration came under scathing attack as it offered conflicting accounts of the raid, initially as one triggered by anti-American demonstrations and later as an act of terrorism by militants with links to al-Qaida.
Clinton at the helm of the State Department then had appeared for Congressional hearings and taken responsibility for the incident.
As she is widely expected to join again for the 2016 presidential race, her role during and beyond the attack will surely be raised over and again.
"I will not be a part of a political slugfest on the backs of dead Americans," she writes in the chapter. "It's just plain wrong, and it's unworthy of our great country. Those who insist on politicising the tragedy will have to do so without me."
John Kerry, Clinton's successor, had agreed to testify on Benghazi tragedy June 12.