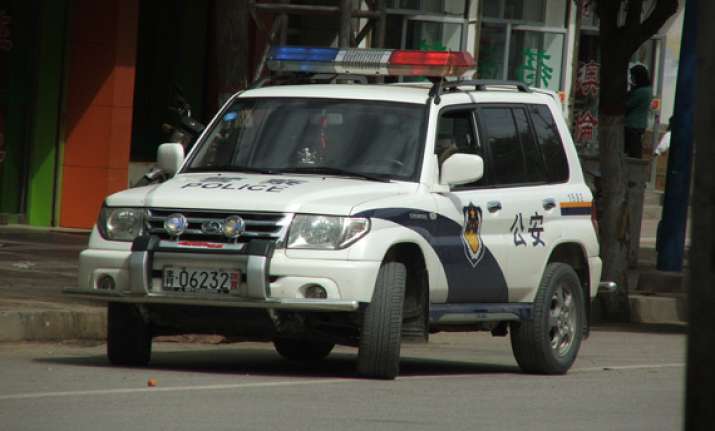 Beijing : A man was arrested in China's Ningxia Hui region Wednesday for allegedly murdering seven people, including his wife and her parents, following an argument in the family earlier this month.
The Pengyang County People's Procuratorate approved the arrest of the suspect, Ma Yongdong, Wednesday afternoon, causing police to arrest him later in the day, Xinhua reported.
Ma was detained Oct 18 Wuzhong city and sent to Pengyang County the next day, according to the public security bureau of Pengyang, where the killing occurred.
Ma confessed to have killed his wife, his parents in-law, grandparents in-law and two nieces aged three and one in their home in Wengou Village of Pengyang after he had an argument with his wife, police said.