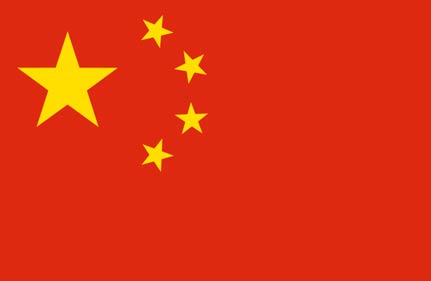 Beijing, Nov 9 (PTI) Sounding positive to US President Barack Obama's endorsement of India's bid for permanent seat in the UNSC, China today said it understands New Delhi's "aspirations" to play a bigger role in the UN and is ready for consultations with it over reform of the the world body.
"China values India's status in the international affairs and understands India's aspirations to play a greater role in the United Nations and is ready to keep contact and consultations with India and other member states on the issues of Security Council reform," Chinese Foreign Ministry Spokesman, Hong Lei said during a media briefing.
"China supports reasonable and necessary reform of the UN Security Council and will maintain priority to giving more representation to developing countries at UNSC so that they can play bigger role in Security Council," Hong said.
He said China wants democratic and patient consultations over the issue.
"We hope all parties should continue to have democratic and patient consultations so as to reach a package of consensus on reform related issues so that negations will become a process to narrow differences, safeguard unity and realise a win-win scenario," he said.
Asked about Obama's assertion that US would also support India's membership for Nuclear Suppliers' Group (NSG), Missile Technology Control Regime, the Australian Group and the Wassenaar Arrangement, Hong said all countries should respect their international obligation of non-proliferation.
"China believes that countries under the precondition of respecting the international obligation of non proliferation have the right to make peaceful use of nuclear energy and conduct international cooperation in this field. Meanwhile it should safeguard the integrity and effectiveness of the international non proliferation regime," he said.
"We hope that cooperation between relevant countries could contribute to regional peace stability and development."
The issue of India's permanent membership to the UNSC has always figured high in the talks between Indian and Chinese leaders.
The issue was raised during President Pratibha Patil's visit to Beijing this year as well as External Affairs Minister S M Krishna's visit earlier.
"China understands India's aspirations at the UN" was the standard phrase it came up with during the talks sounding cautious and ambivalent on the complex UNSC reform process.
China has also voted for India's candidature to the non-permanent seat at the UNSC.