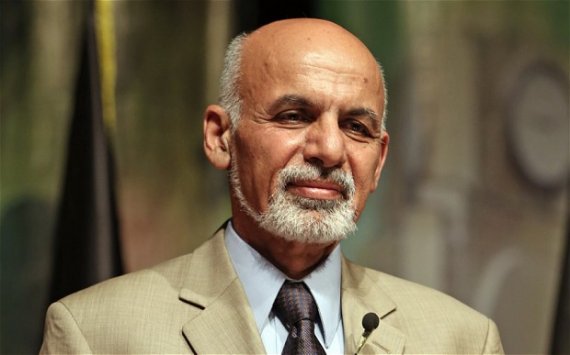 Beijing: China today accorded a red carpet welcome to new Afghan President Ashraf Ghani and appreciated his gesture to make Beijing his first stop of his maiden trip abroad, raising China's strategic stakes in the war-torn country ahead of the withdrawal of US troops.  
Ghani, who succeeded Hamid Karzai, was welcomed by Chinese President Xi Jinping at the Great Hall of the People and thanked him for reposing faith in China by visiting Beijing first.
Ghani, a US-based academic and former Finance Minister, arrived here today on a four-day visit during which he would also attend the International Peace Conference on Afghanistan to be attended among others by India.  
"We look at China as a strategic partner, in the short term, medium term, long term and very long term," Ghani told Xi as they settled for talks during which Beijing was expected to announce its plans to step up investments in Afghanistan, which shared a 76 km long borders with its troubled province Xinjiang.
Xi hailed Ghani as "an old friend of the Chinese people" and expressed his readiness to work towards "a new era of cooperation in China-Afghanistan relations" to "take development to a new depth and breadth".  
Energy-hungry China is one of the biggest investors in Afghanistan's rich energy and mining sector, which according to US Geological Survey is estimated to have deposits worth about a trillion dollars.
Together with its close ally Pakistan, China looks to play major role in rebuilding the war-torn country. Beijing also held talks with India and Russia on the future strategy to be adopted there.
Facing a major Islamic militancy in Xinjiang, China like other countries in the region is worried over US and NATO troops plans to pullout of Afghanistan in the next few months as it would open up possibilities for Taliban and Al Qaeda to stage a come back.