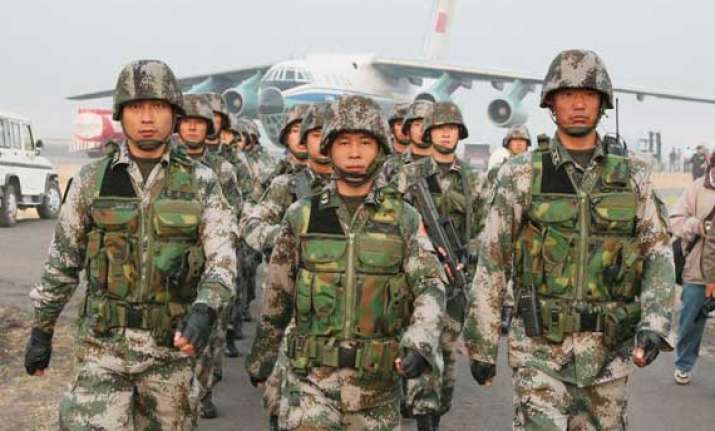 Beijing : China today announced a 12.2 per cent increase in its defence budget taking the military spending for this year to USD 132 billion, far above India's USD 36 billion.
China plans to raise its defence budget by 12.2 per cent to 808.2 billion yuan (about USD 132 billion) this year, according to the budgetary proposals presented by premier Li Keqiang today to China's legislature, the National People's Congress (NPC).
In 2013, China had spent 720.197 billion yuan on national defence budget (about USD 117.7 billion), a 10.7 per cent increase from 2012.
From India's point of view China's defence spending is far higher than USD 36 billion allocated in last month's interim budget which amounted to ten per cent hike.  
This year's increase in China's defence budget is far above that of last year in terms of percentage and announced in the midst of massive modernisation of China's military.  
Defending the progressive increase of China's defence budgets, Fu Ying, spokesperson of NPC told media here yesterday that "based on our history and experience, we believe that peace can only be maintained by strength." China's military spending has long been cited as a cause for concern in western countries.
"We have heard such concerns... Indeed, certain countries have been selling the idea of China as a major threat," Fu said.