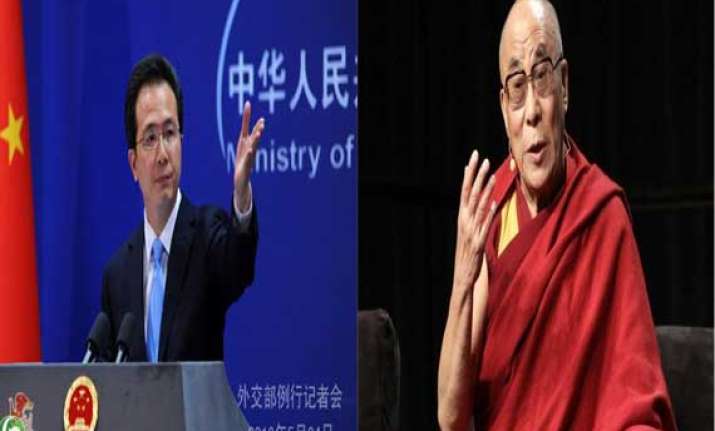 Beijing: China today denounced Tibet's exiled spiritual leader the Dalai Lama for his call for Beijing to join the mainstream of global democracy on the 25th anniversary of Tiananmen Square crackdown, saying his comments were made with ulterior motives.
"The true face of Dalai is known to all. His statement has ulterior motives," Chinese Foreign Ministry spokesman Hong Lei told a media briefing here as the Dalai Lama marked the sensitive anniversary of the Tiananmen Square crackdown by urging China to embrace democracy and offering prayers for the protest "martyrs".
In a rare move, the 78-year-old Tibetan leader offered prayers to the hundreds of pro-democracy activists who were killed in military crackdown at Tiananmen Square in Beijing on June 4, 1989.
"I offer my prayers for those who died for freedom, democracy and human rights," the 1989 Nobel Peace Prize winner said in a statement released in Washington.  
"While great progress has been made to integrate into the world economy, I believe it is equally important to encourage China to enter the mainstream of global democracy," he said.