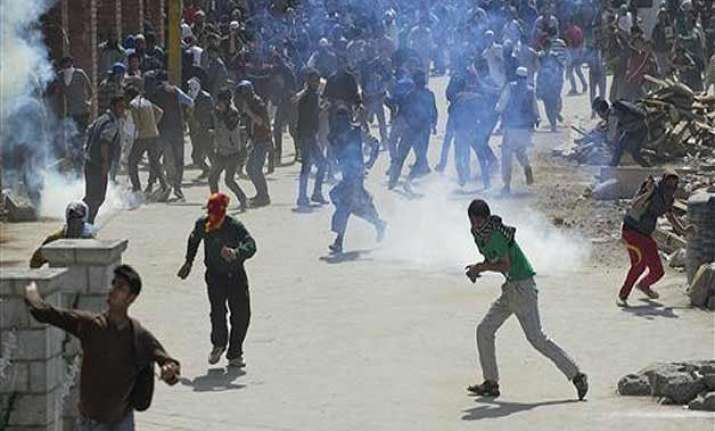 Islamabad/New Delhi: Pakistan today said that any creation of "dedicated" townships in Kashmir Valley for displaced Kashmiri Pandits would change the demography of the state and be in violation of UN resolutions, a stand rejected outright by India.
The remarks by Pakistan's Foreign Office spokeswoman Tasnim Aslam in Islamabad were dismissed by Finance Minister Arun Jaitley who said that the Kashmiri Pandits along with Muslims and Sikhs are an integral part of Jammu and Kashmir.
Pakistan's Foreign Office spokeswoman Tasnim Aslam said at a news briefing that India cannot change the population mix by settling outsiders in the Kashmir Valley.  "Any effort to establish dedicated townships or special zones to change the demographic makeup of the territory will be in violation of UN resolutions," she said.
Jaitley dismissed Pakistan's stand while talking to reporters outside Parliament House."The Kashmiri Pandits, Muslims and Sikhs are all an integral part of the demography of Jammu and Kashmir.
It is natural that while we imagine their resettlement, every political party would want to see that whoever was uprooted and went out, should be brought back," he said.
"This will include people of all religions, but it is natural that Kashmiri Pandits will be in greater numbers".The new PDP-BJP Government had assured the Centre that it will soon acquire and provide land at the earliest for creating
"composite townships" for displaced Kashmiri migrants in the Valley.The assurance was given by Chief Minister Mufti Mohammed Sayeed when he called on Home Minister Rajnath Singh in Delhi for the first time after taking oath on March one.
But, facing flak from opposition parties and separatists, the J and K government made a U-turn on the controversial plans for composite townships in the Valley, saying they would be settled at their native places and "not as an isolated community".