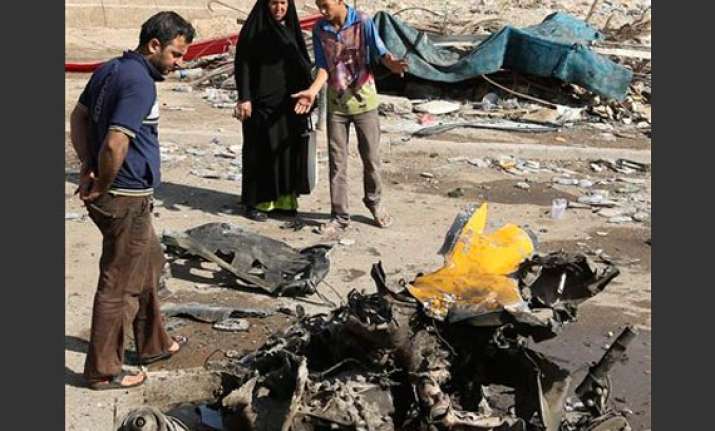 Baghdad: A new wave of car bombs hit Shiite neighborhoods of Baghdad and a suicide bomber targeted soldiers in a northern city in attacks that killed at least 56 across Iraq on Sunday, officials said.
Coordinated bombing onslaughts killing scores of people have hit Iraq multiple times each month since April, feeding a spike in bloodshed that has left over 5,000 since April.
The local branch of al-Qaida often takes responsibility, although there was no immediate claim for Sunday's blasts.
Four police officers said that the bombs in the capital, placed in parked cars and detonated over a half-hour, targeted commercial areas and parking lots, killing 42.