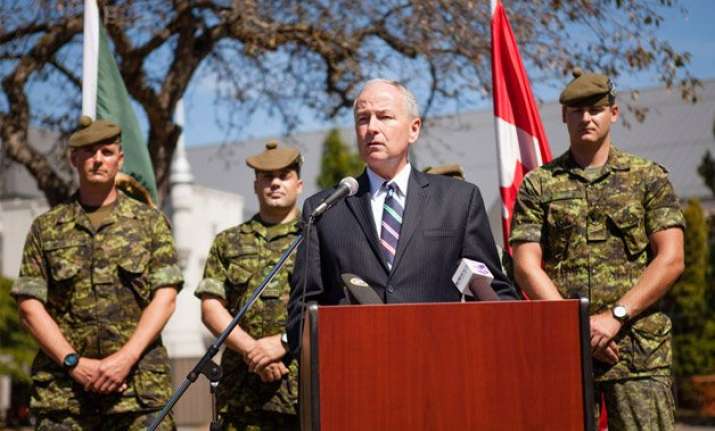 Ottawa: Canada will provide non-lethal military equipment to Iraq to fight the Islamic State (IS) militants, Defence Minister Rob Nicholson said.
The equipment package would include 6,000 items, comprising coats, fleece shirts and jackets, as well as pants for cold and wet weather conditions, Xinhua reported Tuesday
The announcement was made before the minister departs Thursday to attend a meeting to be held in London, where 23 delegations from various countries and organisations would discuss the efforts made by the US-led military coalition to combat the IS.
Canada has supplied more than $100 million for humanitarian, stabilisation and security programmes in Iraq since January 2014.