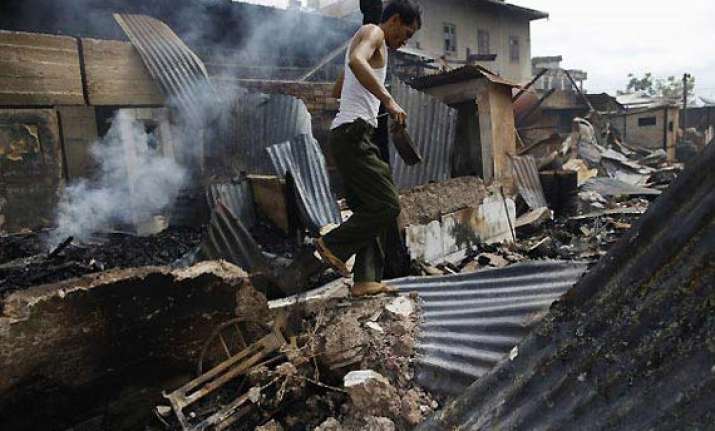 Thandwe, Myanmar: President Thein Sein traveled to Myanmar's conflict-torn west today as a new spate of sectarian violence gripped the state of Rakhine, with police saying Buddhist rioters killed a 94-year-old Muslim woman and torched more than 70 homes.
Police officer Kyaw Naing said clashes broke out in Thabyachaing village, about 20 kilometers (12 miles) north of the coastal town of Thandwe today.
He said the 94-year-old woman, Aye Kyi, died of stab wounds and that between 70 and 80 houses were set on fire.
The visit by Thein Sein to the divided region was his first since sectarian violence broke out more than a year ago.