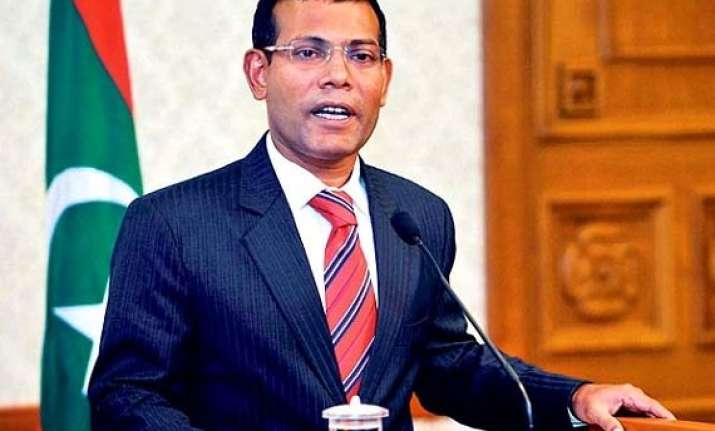 Colombo: British police have started investigating a death threat sent to Maldives' former president Mohamed Nasheed, a media report said.
Nasheed had lodged a complaint with British Metropolitan Police Services - Counter-Terrorism Command regarding a death threat sent via text message, during his visit to attend a British Conservative party conference, reported Xinhua citing Haveeru online.
He has alleged religious extremists being behind the threats.
"President Nasheed has, on a number of different occasions, expressed his concern over the increasing number of extremists in Maldives, and extremists using gangs in carrying out such crimes," a statement issued by Nasheed's office said.
The death threat had come after an office belonging to Nasheed's party, the Maldivian Democratic Party (MDP), as well as his private residence were vandalised, it added.