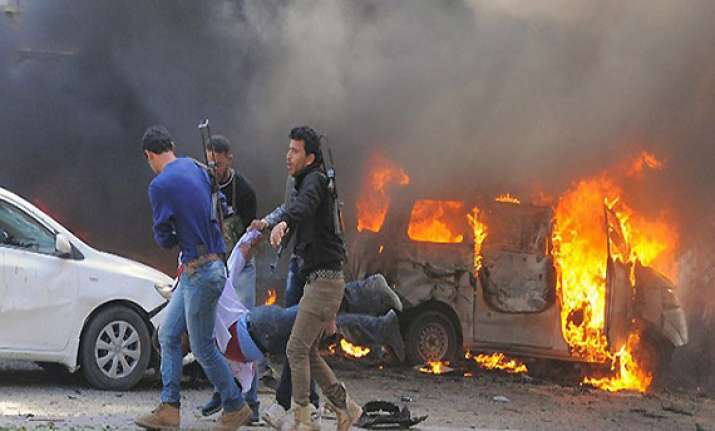 Damascus: At least 30 people, mostly civilians, were killed Sunday in a bomb explosion in Syria's Hama governorate, reports Xinhua.
A bomb placed in a booby-trapped truck went off at a military checkpoint on the outskirts of Hama city, the governorate's capital, in the morning injuring many others.
The blast came a day after activists said a suicide car bomber detonated his explosive-laden vehicle at a military checkpoint in Mlaiha suburb of the capital Damascus, killing at least 16 soldiers.