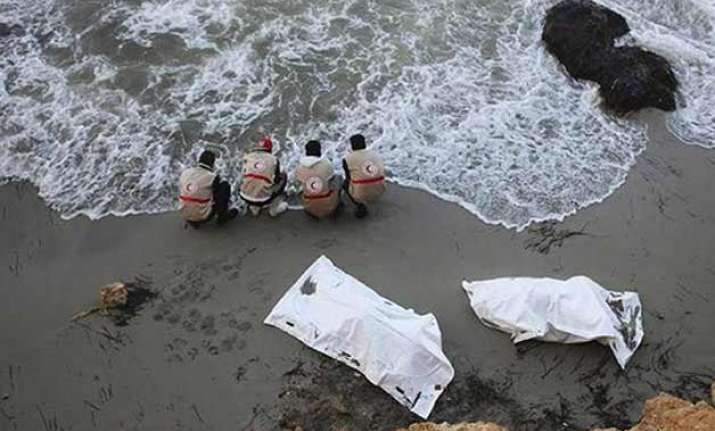 Benghazi: Libya's Red Crescent says the bodies of 40 migrants have washed ashore in the Mediterranean country.
Red Crescent spokesman Mohamed al-Masrati says 27 of the bodies were found today at the town of Zliten, east of the capital, Tripoli.
The rest were found along the shores of Tripoli and the nearby town of Khoms.  Al-Masrati says most of the migrants were from sub-Saharan African countries. He says search efforts are underway for another 30 migrants whom they believe were on the boat that capsized.
Thousands of migrants seeking a better life in Europe cast off from Libya on rickety boats. The country slid into chaos following the 2011 toppling and killing of dictator Moammar Gadhafi.
Smugglers have exploited Libya's turmoil, sending off thousands of desperate migrants from the country's shores.