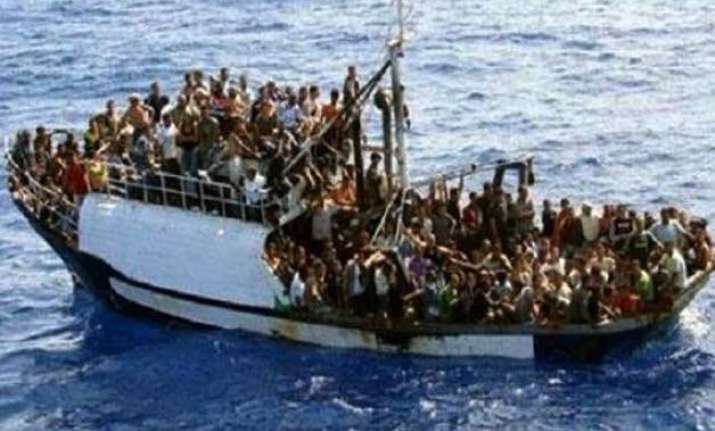 New Delhi: A boat bound for Italy, packed with largely African migrants, has sunken off the Libyan coast.
Officials say that 200 people are believed to have died in the tragedy.
Many of them appeared to have been trapped in the hold when it capsized, an official said, adding that there were around 400 people on board.
The Libyan coast guard had rescued around 201, out of which 147 were brought to a detention facility for illegal migrants in Sabratha, west of Tripoli. The coast guard of
Libya has very limited capabilities so they had to rely on small inflatables, tug boats and fishing vessels to save the people.
The migrants on board were from sub-Saharan Africa, Pakistan, Syria, Morocco and Bangladesh.
Zuwara, Libya's most western town is a major launch pad for smugglers shipping migrants to Italy.
Libya has turned into a transit route for migrants. Cross-border smuggler networks take advantage of the country's mayhem to bring Syrians into Libya via Egypt and so on.
More than 2,300 people have died this year in attempts to reach Europe by boat, compared with 3,279 of last year, according to the International Organisation for Migration.