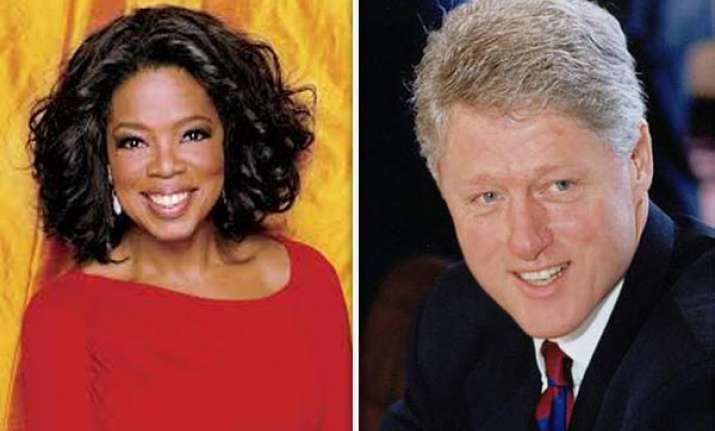 Washington, Aug 9: Former president Bill Clinton, TV personality Oprah Winfrey and jazz musician Arturo Sandoval are among the 16 people who will receive the Presidential Medal of Freedom at a ceremony later this year, the White House said.
"The Presidential Medal of Freedom goes to men and women who have dedicated their own lives to enriching ours," President Barack Obama said in a statement Thursday.
"This year's honourees have been blessed with extraordinary talent, but what sets them apart is their gift for sharing that talent with the world," he said.
This year marks the 50th anniversary of the presentation of these awards, a yearly event started by president John F. Kennedy.
Also receiving the prestigious honour will be baseball great Ernie Banks; former Washington Post editor Ben Bradlee; country music legend Loretta Lynn; and Mexican-born scientist Mario Molina, winner of the Nobel Prize for chemistry.
In addition, Sally Ride, the first US woman to travel in space, civil rights activist Bayard Rustin and Hawaii Senator Daniel Inouye will be honoured posthumously.