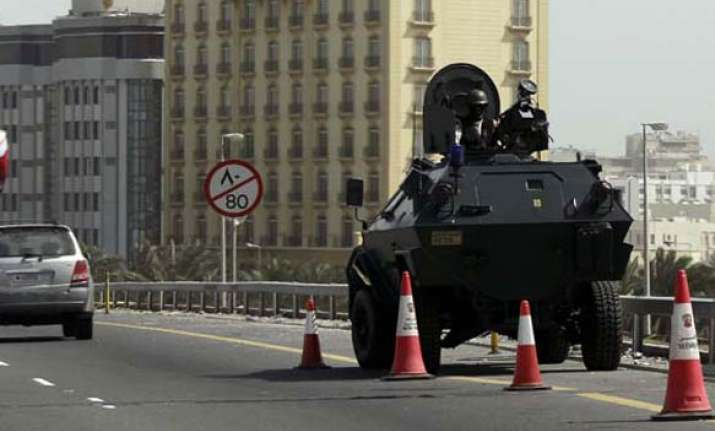 Manama, Feb 18: Bahraini troops shot at protesters near Pearl Square on Friday and wounded many, a former Shi'ite lawmaker said, a day after police forcibly cleared a protest camp from the traffic circle in Manama.  
Jalal Firooz, of the Wefaq bloc that resigned from parliament on Thursday, said demonstrators had been elsewhere in the city, marking the death of a protester killed earlier this week when riot police had fired tear gas at them.  
The demonstrators then made for Pearl Square, where army troops who took it over after the police raid on Thursday, opened fire, he said. "There are many casualties, some are critical," Firooz added.  
Police had no immediate comment. Four people were killed and 231 wounded when riot police raided the protest camp in the early hours of Thursday, when most of the demonstrators were sleeping.  
Soldiers in tanks and armoured vehicles later took control of the square, which mainly Shi'ite protesters had hoped to use as a base similar to Cairo's Tahrir Square, the heart of protests that toppled Egypt's President Hosni Mubarak last week.