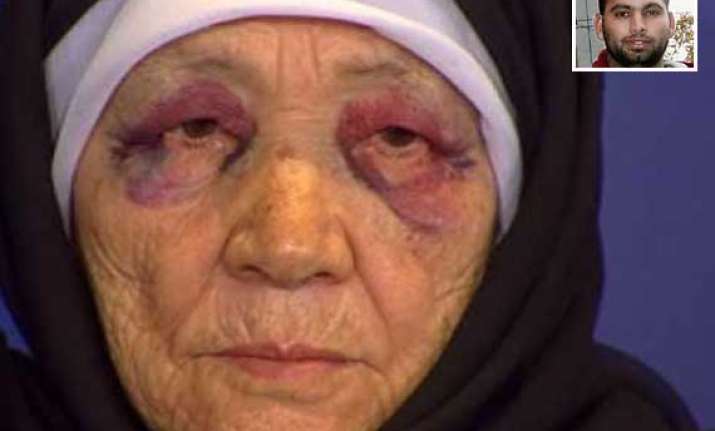 Melbourne, Jul 28: An 81-year-old Australian woman, who was bashed by an Indian cabbie here, said that the horrific incident has left a deep impact on her as she cries daily and wakes up in the night in fear her attacker will hunt her down, a Victorian court heard today.
The court was told that Zainab Sarwari was punched multiple times and thrown out of a cab by 25-year-old Bhupinder Singh after being driven around Melbourne's southeastern suburbs against her will for more than half an hour on August 14 last year.
Singh, who pleaded guilty to unlawful imprisonment and intentionally causing serious injury, faced a pre-sentence hearing in the court today, according to an AAP report.  In her victim impact statement read to the hearing, Sarwari said she had trouble sleeping because she feared her assailant would come for her at night.
"I feel paranoid when I see a taxi," she said in her statement.
Prosecutor Amina Bhai said Sarwari was waiting at a Noble Park bus stop on August 14 last year when a cab driver approached and offered her a lift.
Sarwari handed him a card with the address of a Dandenong Medical Centre and asked for the cost of the trip, waving a USD 20 note at him.
Singh nodded but drove her towards Dandenong hospital instead. Sarwari became upset and screamed at him: "Where are you taking me?" He then punched the elderly woman in the face multiple times before pushing her out of the cab. 
Singh told police that Sarwari had hailed his cab and told her to take him to a Dandenong doctor, so he drove towards the hospital. When she indicated she did not want to be dropped there, he returned her to Noble Park.  He said Sarwari was pulling on his jacket, punching his shoulder and crying, saying she had no money, so he asked her to get out of the cab.
Singh told police he pushed, but did not hit, Sarwari and did it to "save myself".
His lawyer Dermot Dann said Singh was suffering from a mental illness at the time and was not fit to drive a cab.
He said Singh had a history of mental health problems stemming from an assault in India and shortly before the incident had been attacked in his taxi. PTI