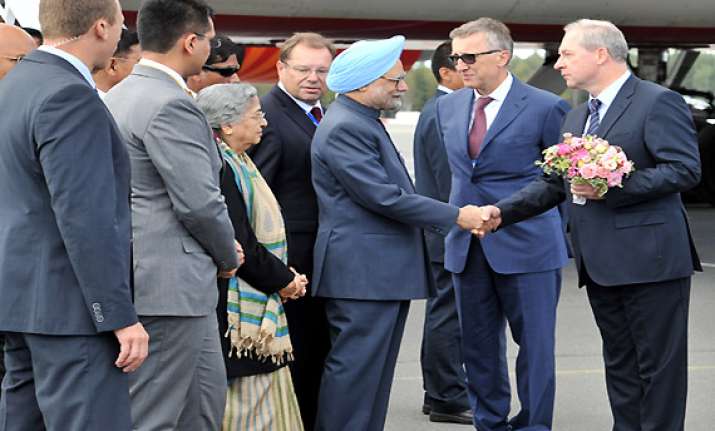 Moscow: India said today it would assess the situation arising out of a sharp increase in ceasefire violations by Pakistan on the border in Jammu and Kashmir as it develops and leave it for the time being to the two directors general of military operations who have been tasked to restore peace.
"The DGMOs are in touch and they have spoken to each other.. It is for them to find a way, they have been tasked to do this," an informed source said as Indian Prime Minister Manmohan Singh arrived in Moscow for an official visit.
The source said that the DGMOs, who speak on the hotline installed between the two capitals every Tuesday, have spoken but not met as yet.
During the Sep 29 New York meeting between Manmohan Singh and his Pakistani counterpart Nawaz Sharif, both sides had agreed to have their DGMOs meet regularly in order to maintain peace on the Line of Control.