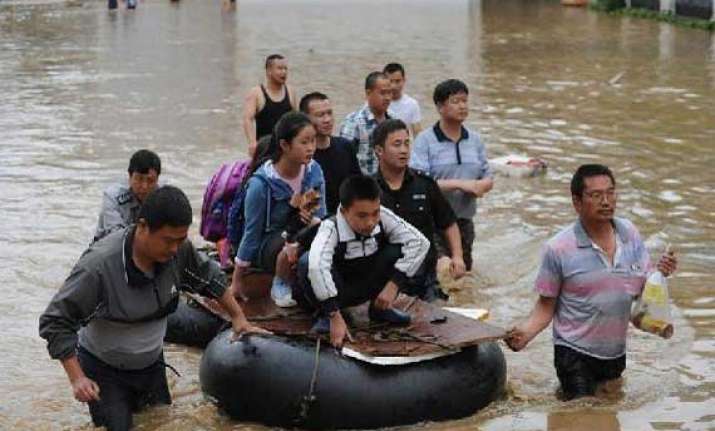 Beijing: Rainstorms in south China over the last four days have left 26 people dead and three others missing in nine provincial-level regions of the country, the government said on Sunday.
The Ministry of Civil Affairs, in a statement, said 4.9 million people in the provinces of Fujian, Jiangxi, Hubei, Hunan, Sichuan, Yunnan and Guizhou as well as Guangxi Zhuang Autonomous Region and Chongqing Municipality have been affected by heavy rainfall since the past four days, with 337,000 people having to be relocated and 115,000 more in urgent need of basic living necessities, Xinhua reported.
The downpours have toppled more than 8,700 houses, damaged another 66,000 homes and rendered over 40,000 hectares of crops unharvestable, leading to direct economic losses of an estimated 4.08 billion yuan ($653 million).
Among the fatalities, 11 occurred in Hunan in south-central China, five in neighbouring Jiangxi province and four in Fujian; while Guizhou, Guangxi and Chongqing each reported two deaths.
The latest round of heavy rainfall hit south and southwest China June 18, and led to floods and landslides in the subsequent days.
Several dozen people died in weather-related deaths in the region earlier this month.