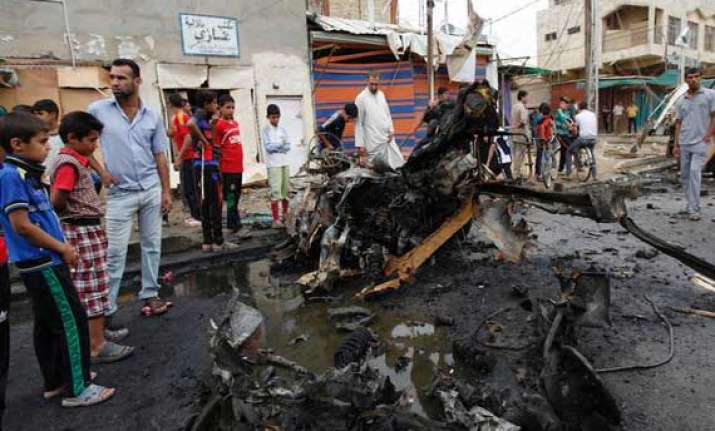 Baghdad: At least 24 people were killed and 29 wounded in a wave of attacks witnessed across the country Monday, Iraqi police and medical sources said.
In Salahudin province, two soldiers and a civilian were killed and 16 wounded when a car bomb was detonated near a popular restaurant in the city of Tuz-Khurmato, some 90 km from Tikrit city, Xinhua quoted a provincial police source as saying.
Two policemen were gunned down in the province by armed men near Baiji city, some 30 km from Tikrit, the source said.
In Baghdad, gunmen using silenced weapons shot dead a government employee when he was driving his private car on a highway in the eastern part of Baghdad, a police source said.