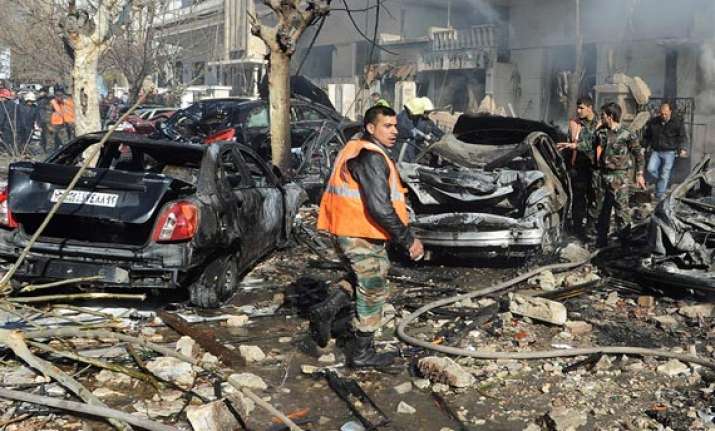 Damascus
: At least 24 people were killed and many injured Sunday when rebels' shelling targeted government-controlled districts in Syria.
At least 15 shells slammed into Bab al-Faraj, Baroun Street, following the rebels' blast that ripped through the industrial chamber and the adjacent electricity station in Saba Bahrat area of Aleppo, xinhua reported.
The Syrian army recaptured the al-Matahen area, besieged the al-Ramoseh area and advanced into the al-Ameriyeh area in Aleppo Sunday.
Syrian helicopters dropped explosives-packed barrels on the rebel-held al-Sha'ar district, adding that jihadists have blasted out a military outpost in the vicinity of the old castle of Aleppo.
The Islamic Front, a coalition of powerful six Islamist groups, said that it was carrying out attacks against the areas of Sweika and al-Zahrawi in Aleppo.