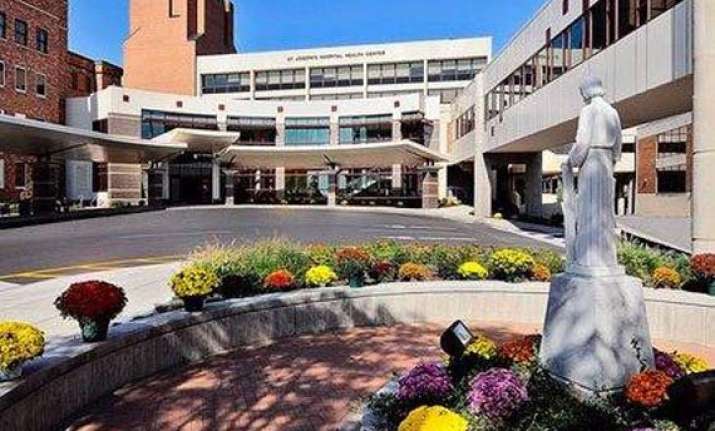 New York:  Two Indian-American cardiologists will pay USD 380,000 to resolve allegations that they entered into fraudulent management agreements with a local hospital in exchange for referral of cardiology procedures and other healthcare services.
Satyabrata Chatterjee and Ashwini Anand of Kentucky, who jointly owned a physician group that provided cardiology services, have agreed to pay the sum to resolve allegations that they violated the False Claims Act by entering into sham management agreements with Saint Joseph Hospital in exchange for the referral of cardiology procedures. 
The government alleged that the hospital entered into sham agreements with Chatterjee and Anand, under which the physicians were paid to provide management services but in reality did not do so.
The government further alleged that, in exchange for the sham agreements, Chatterjee and Anand agreed to enter into an exclusive agreement with St. Joseph to refer their patients to the hospital for cardiology and other services in violation of federal laws.
"Physicians who place their financial interests above the well-being of their patients will be held accountable," said Acting Assistant Attorney General Joyce Branda for the Civil Division.
In addition to payment of the settlement amount, which was based on Chatterjee and Anand's financial ability to pay, the two have agreed to enter into integrity agreements with the Department of Health and Human Services-Office of Inspector General (HHS-OIG), which obligate them to undertake substantial internal compliance reforms and to commit to a third-party review of their claims to federal health care programmes for the next three years.
The government previously entered into a USD 16.5 million settlement with Saint Joseph Hospital for the allegedly sham management contracts the hospital executed with Chatterjee and Anand, as well as for allegedly billing for unnecessary and excessive cardiology procedures by other members of Chatterjee and Anand's cardiology practice.
The settlement announced stems from a complaint filed by three Kentucky-based cardiologists under the whistleblower provisions of the False Claims Act, which permit private persons to bring a lawsuit on behalf of the US.