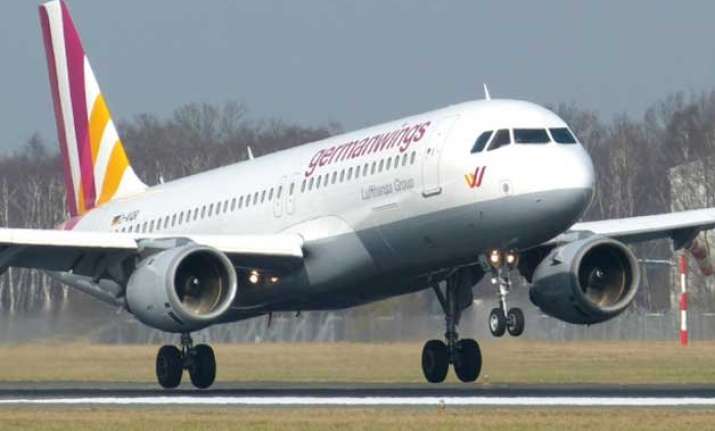 An Airbus A320 with 142 passengers and 8 crewmembers today crashed in Digne region, southern France. The jet, which belonged to Germanwings low-cost airline, was flying from Barcelona to Düsseldorf. The debris from crashed jet has been found near the small town of Barcelonnette, a commune in Alpes-de-Haute-Provence,about 100 km (65 miles) north of the French Riviera city of Nice.
However, this is not the first time that an Airbus A320 has been involved in such a crash; here is a list of all the previous accidents and incidents involving the Airbus A320:
1) On 26 June 1988, Air France Flight 296, using a recently introduced and just months-old Airbus A320-111, crashed into the tops of trees beyond the runway on a demonstration flight at Mulhouse-Habsheim Airport, France. Three passengers (of 136 on board) were killed.
2) On 14 February 1990, Indian Airlines Flight 605, using an Airbus A320-231, carrying 146 people, crashed on its final approach to the HAL Airport, Bangalore. 88 passengers and four crew members were killed.⎖]
3) On 20 January 1992, Air Inter Flight 148, using an Airbus A320-111, crashed into a high ridge near Mount Sainte-Odile in the Vosges mountains while on final approach to Strasbourg at the end of a scheduled flight from Lyon. This accident resulted in the deaths of 87 of the aircraft's occupants (six crew members, 90 passengers).
4) On 14 September 1993, Lufthansa Flight 2904, using an Airbus A320-211, coming from Frankfurt am Main with 70 people, crashed into an earth wall at the end of the runway at Warsaw. A fire started in the left wing area and penetrated into the passenger cabin. The training captain and a passenger died.
5) On 22 March 1998, Philippine Airlines Flight 137, using an Airbus A320-214, crashed and overran the runway of Bacolod City Domestic Airport, RPVB, in Bacolod, Philippines, plowing through homes near it. None of the passengers or crew died, but many were injured and three on the ground were killed.
6) On 23 August 2000, Gulf Air Flight 072, using an Airbus A320-212, crashed into the Persian Gulf on a go-around during a night visual approach to Bahrain Airport. All 143 passengers and crew on board lost their lives.
7) On 7 February 2001, Iberia Flight 1456, using an Airbus A320-214, carrying 143 people, crashed on landing at Bilbao Airport in heavy low level turbulence and gusts. All occupants survived; aircraft had to be scrapped.
8) On 21 September 2005, JetBlue Airways Flight 292, using an Airbus A320-232, executed an emergency landing at Los Angeles International Airport (LAX) after the nose wheels jammed in an abnormal position. No one was injured.
9) On 3 May 2006, Armavia Flight 967, using an Airbus A320-211, crashed into the Black Sea while attempting to conduct a go-around following its first approach to Sochi Airport, Russia. All 113 passengers and crew on board lost their lives. The accident was a Pilot error / Controlled flight into terrain accident.
10) On 17 July 2007, TAM Airlines Flight 3054, using an Airbus A320-233, was not able to stop while landing at Congonhas International Airport in São Paulo, Brazil. One engine thrust reverser had been deactivated. As of 2009, the accident was caused by pilot error (by positioning the left throttle into reverse with the right engine throttle being in the climb power setting) and by bad weather (this was possibly exaggerated by the lack of effective drainage grooving on the runway). All 187 passengers and crew died with 12 fatalities on the ground, the ground fatalities mainly from the TAM headquarters and the petrol station at the end of the runway, totaling 199 people. This crash is the deadliest accident involving the A320.
11) On 30 May 2008, TACA Flight 390, using an Airbus A320-233, from San Salvador, overran the runway after landing at Toncontín International Airport in Tegucigalpa, Honduras, in bad weather conditions. There were five fatalities plus two on the ground.
12)  On 27 November 2008, XL Airways Germany Flight 888T, a test flight of an A320-232 stalled in a low speed test and control could not be regained, causing the aircraft to crash into the sea off the southern French coast. The aircraft was on lease by XL Airways and scheduled to be returned to Air New Zealand. All seven people aboard died.
13) US Airways Flight 1549, ditched in the Hudson River in 2009 with all passengers surviving
14) On 15 January 2009, US Airways Flight 1549, using an Airbus A320-214, en route from New York City LaGuardia Airport to Charlotte, North Carolina, ditched into the Hudson River seven minutes after takeoff. All 150 passengers and five crew survived, with only five serious injuries. The accident was due to a collision with a flock of Canada geese, which disabled both engines.⎞] The entire airframe including the wings, has been preserved at the Carolinas Aviation Museum and is now on display. This was also the first ditching of an A320.
15) On 29 August 2011, Gulf Air Flight 270, using an Airbus A320-214, from Bahrain to Cochin carrying 143 people, skidded off the runway on landing due to pilot error.⎟] The weather was poor with heavy rain and strong winds. The aircraft was badly damaged and seven passengers were injured. Some people were reported to have jumped from an emergency exit when the evacuation slide failed to deploy.
16) On 20 September 2012, Syrian Air Flight RB-501, using an Airbus A320-212, collided in mid-air with a military helicopter. The A320 lost half its vertical stabilizer but landed safely; the helicopter crashed, killing three of its occupants.
17) On 28 December 2014, Indonesia AirAsia Flight 8501 crashed into the Java Sea between the islands of Belitung and Borneo, killing all 162 on board. The cause is under investigation.
18) On 24 March 2015, Germanwings Flight 9525, using an Airbus A320-200, flying between Barcelona and Dusseldorf reportedly crashed near Digne in the Southern French Alps. The flight was carrying a total of 142 passengers, two pilots and four cabin crew.