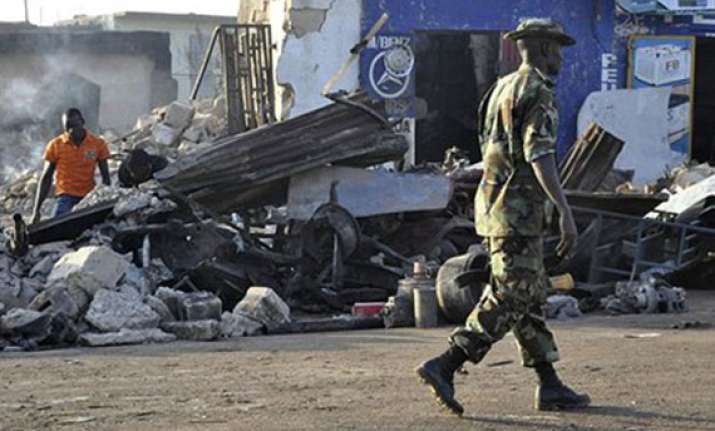 Abuja, Jun 3: At least 14 people were killed when a bomb went off in a church near the capital of Nigeria's northern state of Bauchi, police said today.
A police source told PTI that security forces have gone to the scene of the incident to verify the extent of damage.  
No group has claimed responsibility but the attack bears the signature of a radical Islamic militant sect - Boko Haram - which has been bombing churches and other public squares in the oil-rich African country with the intention of installing an Islamic state.
The group had targeted and killed several politicians and Muslim religious leaders in the northern region for not conforming to their aspiration.
Nigeria has 160 million people and is split between a largely Muslim north and Christian south.