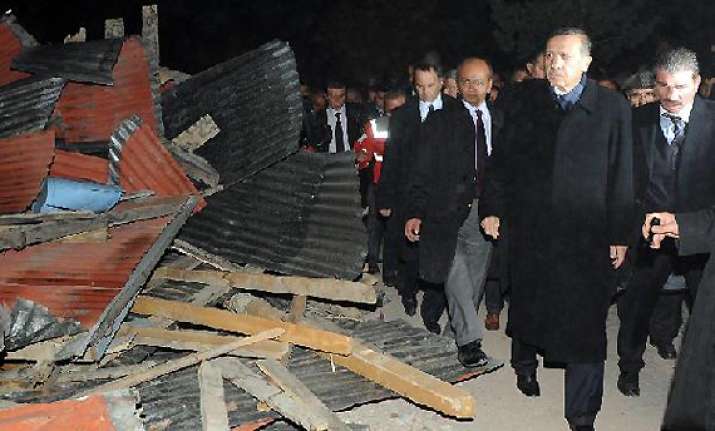 Ankara, Oct 24: An earthquake of 7.2 magnitude has killed 138 people and injured 350 in eastern Turkey, the Turkish prime minister said.

Ninety-three people died in Van province alone and 45 in the Ercis district, Prime Minister Recep Tayyip Erdogan told reporters, after visiting the devastation wrought by the strong quake.

An earlier toll had given 70 dead including 50 in Ercis, a district of around 100,000 people in the same region as Van. The situation in Ercis is graver, said Erdogan, adding that many apartment buildings collapsed, raising fears that the toll could increase.

The US Geological Survey initially measured the quake at 7.3 magnitude but later downgraded it to 7.2. The quake that struck Van, a large eastern city populated mainly by Kurds, was Turkey's strongest in years. Many buildings collapsed in Ercis and Van, officials said.

Earthquake-prone Turkey lies atop several fault lines. In 1999, two strong quakes in the heavily populated and industrialised regions of northwest Turkey left some 20,000 dead.

And a powerful earthquake in the town of Caldiran in Van province killed 3,840 people in 1976.